Breast Reduction
Consultations offered at our six convenient locations in NYC, Long Island, Southampton, Smithtown, Scarsdale, NY and Boca Raton, FL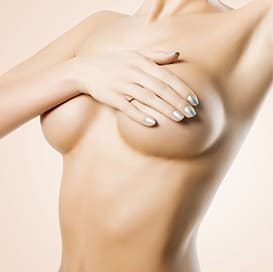 Breast reduction, also called reduction mammoplasty, is a surgical procedure designed to reduce the volume and stretched skin of large, pendulous breasts. Women who want smaller, perkier, and more proportionate breasts for better mobility, less back pain, and a wider variety of fashion choices can benefit from this transformative procedure. It can also be a means of reducing the diameter of the areolas so that they match well with the newly formed shape of the breast mound. Depending on your preferences, lifestyle, and specific aesthetic concerns, there is a long-lasting solution designed to craft beautifully balanced and symmetrical breasts that harmonize well with your body. 
Before and After Photos
If you want to enhance your body confidence in a way that has never been done before, reach out to the highly trained professionals at Greenberg Cosmetic Surgery and Dermatology. All of our locations are led by the experience of board-certified plastic surgeons, Dr. Stephen T. Greenberg, Dr. Jason M. Weissler, and Dr. Stephanie A. Cooper. With their decades of combined experience, you will receive premium care when it comes to the preparation and recovery process associated with your breast reduction. To find out more today, contact the Long Island, NY location closest to you: 
We also have locations in New York City, Scarsdale, NY, and Boca Raton, FL.
For your convenience, you may also inquire about your desired procedure using our online contact form, and a member of our practice will respond to you as soon as possible. 
Anatomy of Breast Tissue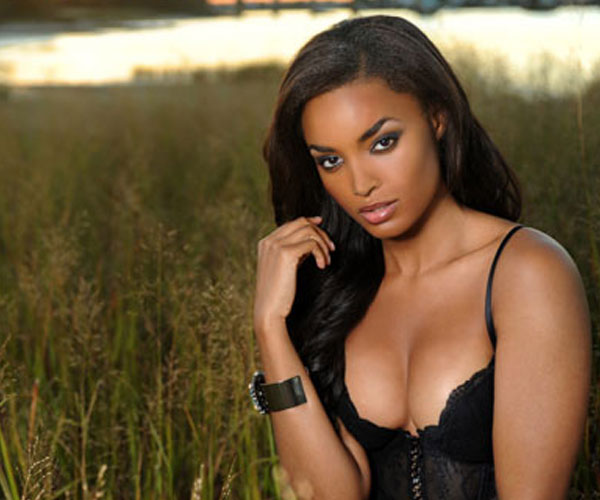 The female breasts are a defining aspect of femininity and can greatly impact a woman's self-confidence and well-being. However, for some women, excessively large breasts can lead to physical discomfort, emotional distress, and certain health issues. Breasts have structures called lobules that have the ability to produce milk and ducts, or tubes, that transfer it to the nipple. Both of these tissues are considered glandular tissue that makes up only a small portion of total breast volume. Fatty tissue is the main contributor to female breast size and shape. (1) 
Depending on a woman's genetics, age, BMI, or whether or not they have experienced pregnancy and/or breastfeeding, the amount of each type of tissue can vary. During a breast reduction, your surgeon will remove fat, skin, and some glandular tissue to enhance the shape of the breasts, elevate them, and reform them to better suit your overall frame. At Greenberg Cosmetic Surgery and Dermatology, you will work alongside your surgeon to decide on the extent of your reduction and the specific aesthetic you are desiring.
Candidates for Breast Reduction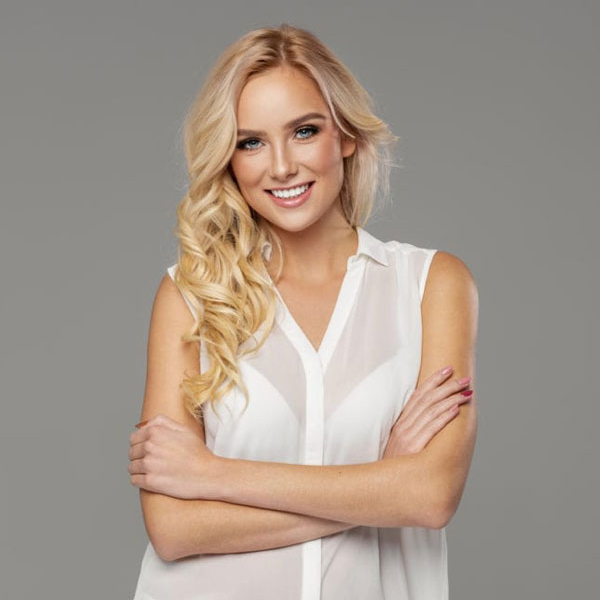 Women with very large or sagging breasts who experience a variety of medical problems ranging from back and neck pain, skin irritation, and even breathing problems are ideal candidates. Women who feel self-conscious about their breasts can undergo the procedure for cosmetic purposes. All in all, prospective patients should be in good general health without underlying conditions that could interfere with the recovery process. Since breast reductions can affect your ability to breastfeed, patients should consider their future plans for childbearing before undergoing this surgery. Finally, patients should consider their BMI and attain a healthy weight to find out if their overly large breasts are weight-related before considering surgery.
Personal Consultation
A personal consultation with one of our board-certified plastic surgeons is the first step towards achieving the vision you have for your body. During your breast reduction consultation, Dr. Greenberg, Dr. Weissler, or Dr. Cooper will review your anatomy and any symptoms caused by the size of your breasts. They will explain your options for breast reduction and specific surgical approaches. To schedule yours today, send us a message online or request an appointment, and we will respond as quickly as possible. 
Procedure Steps
The basic steps to expect during your breast reduction will include general anesthesia so that you are completely comfortable throughout the entire procedure. Your surgeon will employ 1 of 3 types of breast reduction incisions, depending on the amount of sagging, or ptosis, present in your breasts:
Incisions: Your surgeon will make an incision around the nipple, from the nipple to the chest wall, or under the breast and along the inframammary crease- the underside of the breast. The size and location of the incisions are dependent on the amount of tissue being removed and other anatomical factors.
Breast Reduction: Once your surgeon makes the incisions, they will remove glandular tissue, fat, and excess skin. Sometimes, liposuction is utilized during breast reductions to remove excess fatty tissue near the axilla (armpit) area. In cases where liposuction is performed, your surgeon will start by superficially injecting a solution called tumescent fluid into the breast. This fluid serves to numb the area, make the fat cells denser than before, and constrict blood vessels to prevent significant blood loss. Next, your surgeon will make a small incision in order to gently suction the excess fat with an instrument called a cannula. The liposuction incisions are tiny and do not require sutures. Some women can benefit from a liposuction-only breast reduction- the benefit is that glandular tissues remain in place.
Nipple Placement: If a breast lift is not necessary, the nipple will remain in its normal position. During this step, your surgeon can reduce the size of the areola for a more proportionate appearance. Newer surgical techniques allow for preservation of nipple sensation during this portion of the procedure. (2)
Sutures and Dressings: After completing the procedure, your surgeon will close the incisions and apply compression bandages. In some cases, drains may be placed to allow blood and excess fluid to exit the body. These will need to be emptied as directed by your surgeon and are generally removed after only 1 or 2 days.
Breast Lift
For those who need elevation of the breast in addition to a reduction in volume, a breast lift is an appropriate procedure to pair reduction mammoplasty with. Your surgeon will make all changes of the necessary reduction changes utilizing one of these:
Periareolar incisions around each areola to correct mild ptosis.
Vertical/ "lollipop" incisions that involve an incision around the areola and one vertical towards the bottom crease of the breast. It can be used to resolve mild or moderate ptosis.
Inverted T/ "anchor" incisions that look like lollipop incisions, but they have an added horizontal incision along the inframammary crease. These incisions promote the most dramatic effects and fix severe ptosis. (3)
Recovery and Results
Weeks 1-3
During this time, you will experience some soreness, swelling, and bruising. Keeping your torso elevated, taking prescribed pain medications, and applying cold compresses as directed can help minimize discomfort. Unless you have a highly strenuous job, you can plan on returning to work within 10 to 14 days. After about two weeks, your surgeon will remove your sutures. Be sure to avoid any vigorous activity and heavy lifting.
Weeks 4-6
As you change clothes and compression garments, you should use gentle caution when handling your breasts so as not to create additional discomfort or irritation. In most cases, you can resume strenuous physical activity during this point in recovery.
Months 1-6
With time, swelling and soreness will begin to subside. You may experience some mild scarring, but they will typically be hidden by a bra or swimsuit. Complete healing and final results can take up to 1 year as your breasts settle into their new shape. After 1 year, your scars will begin to fade into your natural skin color. You can use silicone gel or another type of scar cream to speed up this process and encourage healthy, new skin growth.
Cost of Breast Augmentation on Long Island
The cost of your treatment will depend on the unique plan we create for you. Our practice offers CareCredit, PatientFi, and Alphaeon financing options for those interested in making affordable payments. 
Breast reconstruction is a personalized surgical procedure that involves the use of different techniques and approaches based on each patient's needs. During a consultation, we can help you understand your total breast reduction cost. Get started today by dialing the location closest to you or inquiring through our contact page:
Woodbury, Long Island: (516) 217-8120
Boca Raton, FL: (561) 923-8661
FAQ
Is there an age requirement for breast reduction surgery?
Breast reductions are typically performed on adults 18 and over, but in special cases, teenagers can be viable candidates. 
Are breast reduction results permanent? 
The results of your breast reduction are permanent so long as you maintain your weight. If you plan on having a child, pregnancy-related hormones may increase the size of your breasts. 
How long does a breast reduction take to complete? 
Typically breast reductions take about 2 to 4 hours. 
Will I be able to breastfeed after a breast reduction? 
Although some women successfully breastfeed after a breast reduction, there is no guarantee that you will produce an adequate amount of milk due to the removal of glandular tissue. 
References
Geddes DT, Gridneva Z, Perrella SL, et al. 25 Years of Research in Human Lactation: From Discovery to Translation. Nutrients. 2021;13(9):3071. Published 2021 Aug 31. doi:10.3390/nu13093071 
Schulz S, Zeiderman MR, Gunn JS, et al. Safe Plastic Surgery of the Breast II: Saving Nipple Sensation. Eplasty. 2017;17:e33. Accessed July 19, 2023. https://www.ncbi.nlm.nih.gov/pmc/articles/PMC5700452/ 
Martinez AA, Chung S. Breast Ptosis. PubMed. Published 2021. https://www.ncbi.nlm.nih.gov/books/NBK567792/