Transgender Procedures
Consultations offered at our six convenient locations in NYC, Long Island, Southampton, Smithtown, Scarsdale, NY and Boca Raton, FL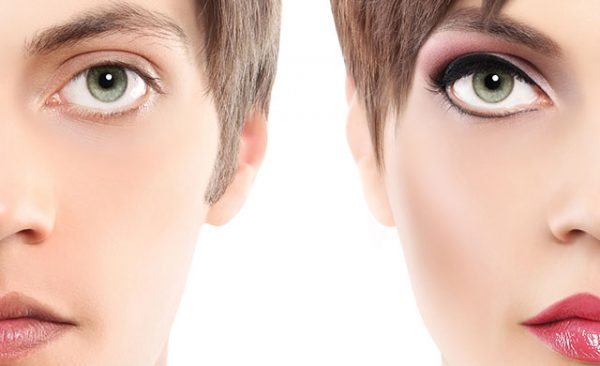 Transgender Plastic Surgery Can Help You Achieve Your New Look
Dr. Greenberg can perform traditional procedures with the goal of making facial and body features appear more masculine or feminine. We understand that the decision to undergo transgender plastic surgery is very personal, and we will protect your privacy before, during, and after your procedure.
Dr. Greenberg provides transgender plastic surgery to help you achieve precisely the appearance you want. Dr. Greenberg is an esteemed plastic surgeon who performs a wide variety of surgical treatments individually or in custom combinations to provide beautiful, natural-looking results. Dr. Greenberg uses some of the most advanced techniques and technology available to provide stunning aesthetic enhancements with a compassionate and personalized touch.
Transgender Surgical Options
There are a number of surgical options that can safely and effectively help you achieve a more masculine or feminine appearance. We offer facial procedures that can rejuvenate and reshape your face, including cheek augmentation, brow lift, and lip augmentation, among others.
Dr. Greenberg can also use liposuction to enhance the contours of your body. With liposuction, fat can be removed from specific areas of the body to produce a more masculine or feminine shape. Depending on your goals, the fat extracted during liposuction can be injected into other areas to add volume to the lips, chest, buttocks, face, or hands.
Meanwhile, if you want to achieve smoother skin and reduce the amount of time you spend shaving and waxing, our laser technician performs laser hair removal to reduce unwanted hair.
Personalized, Private Treatment
Dr. Greenberg will meet with you and develop a custom treatment plan to address your concerns and goals. He is experienced in a range of plastic surgery procedures, and can determine which combination of treatments is right for you. The techniques Dr. Greenberg uses to perform transgender plastic surgery are very similar to those she uses in traditional plastic surgery, but they are tailored to the unique needs of transgender patients.
Dr. Greenberg and our staff understand that transgender plastic surgery is a personal, and often emotional, experience. We will protect your privacy before, during, and after treatment. It is our goal to provide you with the discreet and exceptional care you deserve.
Procedures
Transgender Breast Augmentation
Dr. Greenberg is one of the few plastic surgeons in the country providing a selection of approaches for breast augmentation for transgender patients. He can perform customized procedures to meet your unique needs and to help you achieve your final aesthetic goals.
Transgender Mastectomy
Dr. Greenberg can perform a mastectomy procedure to remove your breast tissue and create a flatter, more masculine chest shape. Together, you and Dr. Greenberg will determine a treatment that meets your goals and helps you achieve the contours you desire.
Transgender Liposuction
Liposuction can remove unwanted fat deposits from virtually any area of your body. We offer various forms of liposuction to help you achieve your unique contouring goals, including tumescent liposuction, ultrasound-assisted liposuction, super-wet liposuction, and custom acoustic liposuction.
Transgender Cheek Augmentation
Dr. Greenberg can transform your facial features with cheek augmentation procedures. By refining the contours of your face, you can achieve a more feminine or masculine look. Dr. Greenberg can enhance your cheeks with silicone implants, fat injections, or a variety of safe, effective dermal fillers.
Transgender Fat Injection
Fat injections use your own cells to augment your features. During liposuction, Dr. Greenberg can remove excess fat from areas such as the abdomen, thighs, or buttocks. The fat is then purified and injected into your lips, buttocks, or other areas where you wish to achieve enhanced contours.
Transgender Laser Hair Removal
Laser hair removal treatment uses advanced technology to disable the roots of your hair follicles so they cannot grow back. This procedure can remove hair from your arms, underarms, back, chest, bikini area, legs, face, and back to decrease hair growth by 80 to 90 percent.
Transgender Lip Augmentation
Dr. Greenberg can perform lip augmentation, so you can enjoy fuller, more feminine lips. He can increase the volume of your lips with natural fat injections or flexible silicone PermaLip™ implants. Both options are attractive and customizable to ensure you experience natural-looking results.
Transgender Facial Surgery
We offer several facial plastic surgery procedures to provide customized care. Dr. Greenberg can work with you to create a treatment plan tailored to your exact needs. Using implants, dermal fillers, or surgical techniques, He can enhance your favorite features or help you achieve your goals.
Transgender Brow Lift
Dr. Greenberg typically recommends the brow lift procedure to patients who have tried non-surgical procedures such as BOTOX® Cosmetic, but desire longer lasting results. The procedure can help you achieve a more masculine or feminine appearance, lift the brows, and smooth forehead wrinkles.
Cost
The total cost of your transgender surgery is determined based on factors like your medical examinations, surgeon's fee, hospital charges, post-surgery garments, and anesthesia. The exact techniques used will also impact cost, as will the total time needed to perform the surgery.
Customized Procedures
Transgender plastic surgery can help you become the person that you have always wanted to be. Dr. Greenberg is here to help you understand your options and become more educated about the process. If you decide to move forward with surgery, He will perform advanced techniques to produce natural-looking results. Dr. Greenberg welcomes transgender patients from across the country. Contact our office today to schedule a consultation with Dr. Greenberg. We look forward to meeting you and helping you meet your goals.
Contact
For more information on transgender surgery, take the first step by contacting us today to schedule your consultation.