Fat Transfer
Consultations offered at our six convenient locations in NYC, Long Island, Southampton, Smithtown, Scarsdale, NY and Boca Raton, FL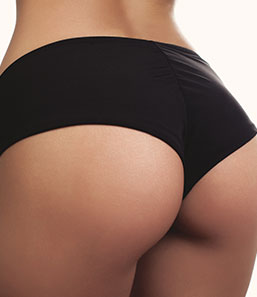 A fat transfer performed by Stephen T. Greenberg, M.D., F.A.C.S at his offices serving Long Island, NY, Manhattan, NY, and the greater New York City area, can fill an area of your body with volume that looks and feels natural. This simple procedure can provide significant body contouring for an enhanced figure.
Procedure
Fat transfer is a simple and safe method primarily used for filling in volume in areas like the face or buttocks. Dr. Greenberg has many years of experience and training in fat transfer surgery.
During fat transfer surgery, fat cells are transferred from one area of the body to another. Since fat transfer uses your body's own tissues, generally, the body does not reject the cells. The result of fat transfer surgery is a soft and natural look.
The preferred method for performing buttock augmentation is fat transfer, the use of the patient's own body fat to reshape the butt. Fat injection achieves a more natural result, has a lower risk of infection, and also contours the areas around the buttocks to enhance the overall effect.
Consultation
Dr. Greenberg will meet with you at either his New York City or Long Island offices and discuss the details of the fat transfer procedure. Upon examination, he will see if you are a good fat transfer candidate.
Since fat transfers are done in small amounts at a time, Dr. Greenberg may suggest spreading out your fat transfer procedures over several treatments. During your consultation, you can discuss the cost of treatment and the results you may be able to achieve.
Expectations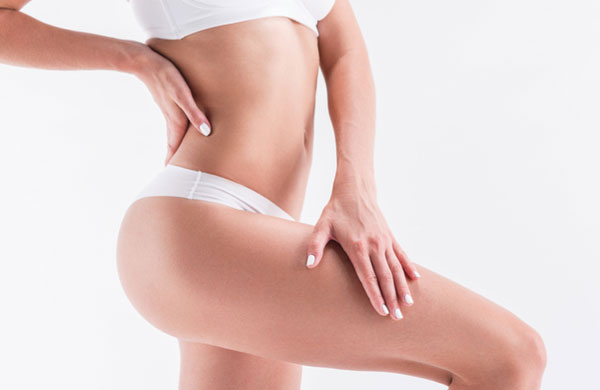 Fat transfer surgery is done at one of Dr. Greenberg's state-of-the-art, fully accredited ambulatory surgery centers in either Manhattan or Long Island. In most patients, the fat is obtained from the buttocks, thighs, or abdomen in a process similar to liposuction.
Local anesthesia is used and only a small incision or puncture is required. Once the fat is harvested, excess oils and fluids are removed. The fat is then re-injected into the desired area through a tiny tube. Fat transfer surgery lasts one to three hours.
How Long Is the Recovery?
Fat transfer incisions and punctures are barely noticeable. You may experience swelling, bruising, and numbness in the incision or puncture areas during your recovery. In addition to scheduling time away from work and regular activities, we recommend patients make a few basic preparations around the house before their surgery in order to remain comfortable.
Most patients can return to work within seven days after the fat transfer surgery and can resume most normal activities in about two weeks.
Since some fat is reabsorbed into the body, touch-up fat transfers at a later date may be necessary. Fat transfer results vary from person to person but the corrections generally last several years or more.
Cost
Our team can answer any questions you have regarding the cost of your fat transfer procedure in New York or Florida during your initial consultation at Greenberg Cosmetic Surgery and Dermatology. Price will be based on the extent of the work required and other factors. Financing options are also available.
Contact
To learn more about the fat transfer procedure, contact Greenberg Cosmetic Surgery and Dermatology today to schedule a consultation. Dr. Greenberg can answer any questions you may have to help determine if fat transfer is the right choice for you.
Adding more volume and contours to specific areas of your body can give you the self-confidence to wear more of the clothes you desire and show off more of your body's natural curves.