Mommy Makeover
Consultations offered at our six convenient locations in NYC, Long Island, Southampton, Smithtown, Scarsdale, NY and Boca Raton, FL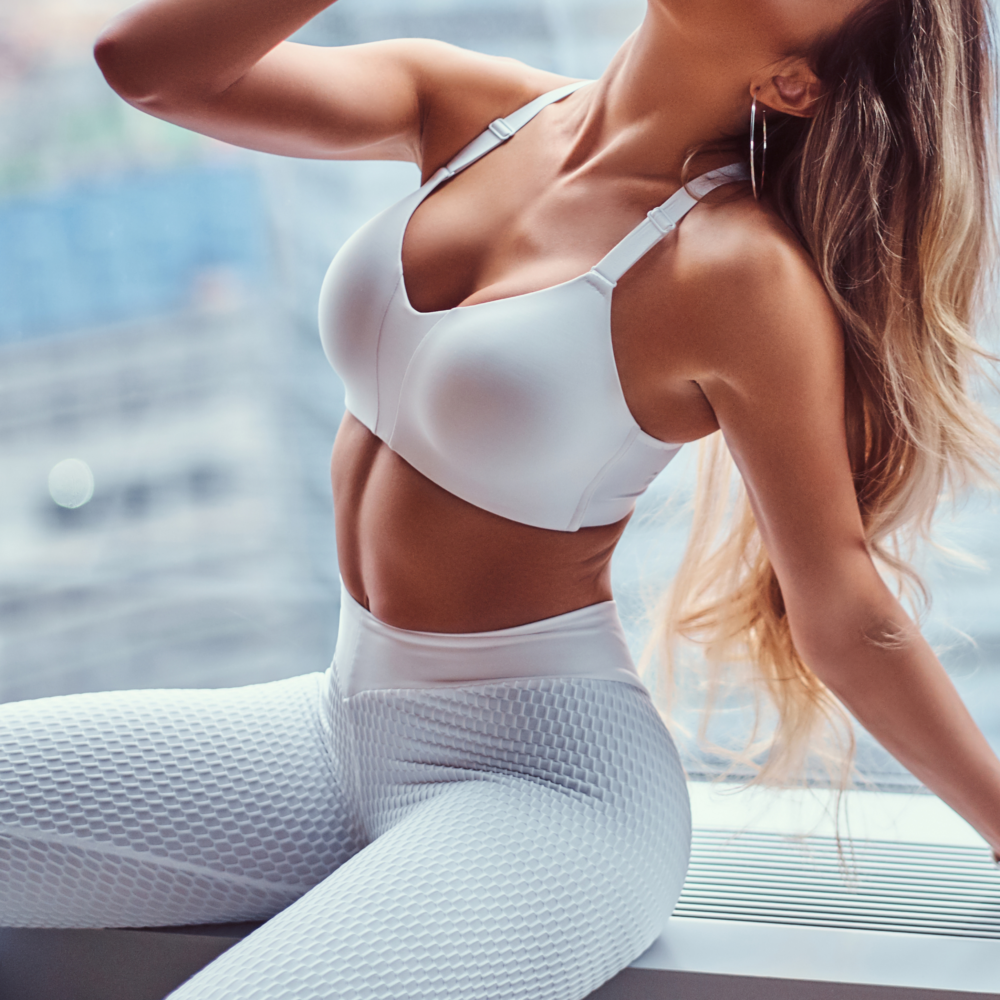 A mommy makeover is a customizable combination of procedures that enables you to regain your pre-pregnancy body and restore your self-confidence. It is an elaborate cosmetic surgery that can include breast augmentation, a tummy tuck, liposuction, a Brazilian butt lift (BBL), and more.
Greenberg Cosmetic Surgery & Dermatology offers first-class mommy makeover procedures in New York City, Long Island, and Florida. Dr. Stephen T. Greenberg, M.D., F.A.C.S, is a double board-certified plastic surgeon focused on utilizing only the most advanced, effective plastic surgery techniques. He is dedicated to patient satisfaction and care above all else. For more information, call us at (844) 568-6717 or contact us online. Alternatively, you can reach out to your nearest location at the relevant number below.
Before and After Photos
About Mommy Makeovers
Becoming a mother is an incredible thing. However, it's not easy on the body. You may find yourself with sagging skin and breasts, stretch marks, and excess fat deposits that won't go away no matter how much you diet or exercise. While you can't turn back the clock, a mommy makeover surgery could be the solution to your problems.
With a mommy makeover, it's possible to look beautiful and experience all the joy that motherhood brings. The procedure can lift sagging breasts, flatten your belly, transform problematic thighs, and more. Our mommy makeover surgery can include multiple procedures depending on your needs. These include:
Breast Augmentation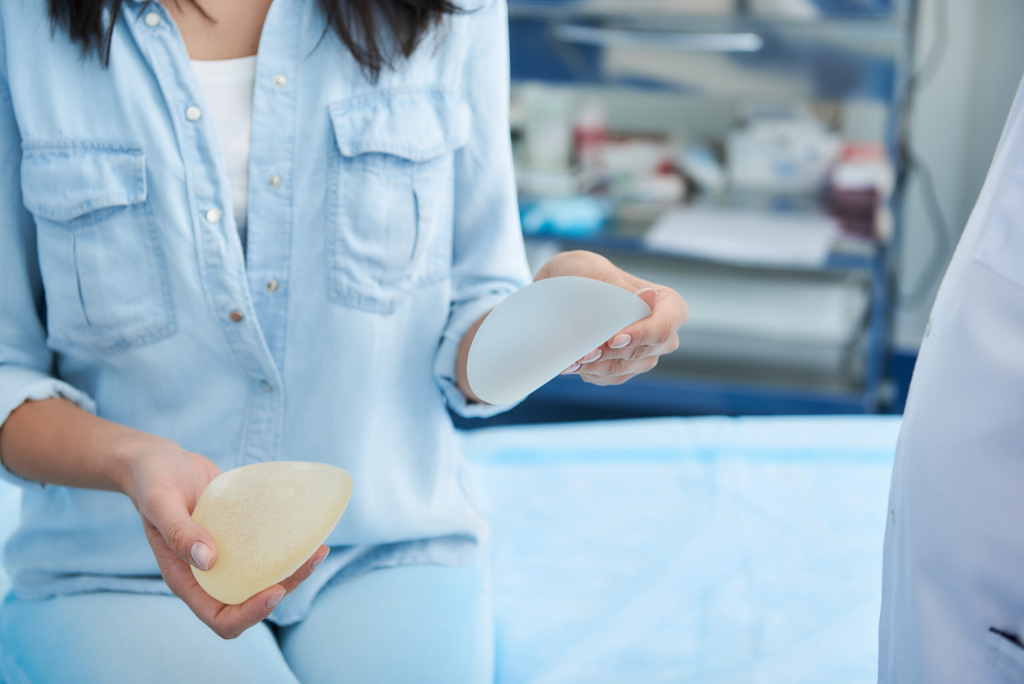 After pregnancy or breastfeeding, your breasts may have lost volume and fullness. Breast augmentation surgery enhances the size and fullness of your breasts. Breast implants are inserted into the tissue to add substantial and lasting volume. With this procedure you can regain your original fullness, or get breasts that are bigger and better than ever before.
Breast Lift
Breast lifts address sagging by removing excess skin, raising your breasts, and repositioning the nipple and areola. The goal of this procedure is to create a more natural and youthful appearance. Breast lifts and breast augmentations are commonly combined.
Breast Reduction
If your breasts are simply too large and you experience back pain, skin irritation, and/or sagginess, a breast reduction can work wonders. This procedure involves a surgeon removing excess skin, breast tissue and fat in order to reduce the size and enhance the shape of the breast.
Tummy Tuck
A tummy tuck, or abdominoplasty, removes excess fat, skin, and tissue from the abdomen to address visible pockets of fat and sagging skin. It can also restore weakened or separated abdominal muscles. It can help you achieve the post-pregnancy midsection that even dedicated diet and exercise couldn't.
Liposuction
Liposuction removes excess fat. It involves a surgeon using a thin tool called a cannula to break down and suck out fat. It can address stubborn pockets of fat all over the body, from the abdomen to the flanks, back, arms, thighs, and more. It can eliminate fat that cannot be burned off through healthy diet and exercise. It is often used to facilitate more specific cosmetic procedures like tummy tucks or brazilian butt lifts.
Brazilian Butt Lift (BBL)
A Brazilian butt lift, or buttock augmentation with fat transfer, increases volume in the buttocks. It is designed to increase buttock fullness, making them rounder and more pronounced. It involves a surgeon removing fat from one part of the body and inserting it into the buttocks. With a BBL, it's possible to reclaim your pre-pregnancy curves and balance your silhouette.
Vaginal Rejuvenation
Pregnancy, childbirth, aging, and other factors can lead to changes in a woman's vaginal health. Vaginal rejuvenation is a term that encompasses various procedures designed to enhance the function and appearance of the vagina. These treatments can address concerns like vaginal laxity, urinary incontinence, dryness, and reduced sexual sensation. By rejuvenating the vaginal area, many women find a renewed sense of confidence and improved quality of life. Visit our vaginal rejuvenation page to learn more.
Each of the plastic surgery procedures included in a mommy makeover are available as standalone options, so why should you have them all done at once?
Saving Time – If you were to have a tummy tuck, liposuction, Brazilian butt lift, and breast augmentation and lift individually, it would take months or even years. Each procedure comes with a significant amount of recovery time and healing. With a mommy makeover, you can have all of these done simultaneously. The convenience of this reduction in treatment and recovery time does not come with a higher risk of complication, either. (1)
Saving Money – You can save thousands of dollars by combining all the procedures into a mommy makeover surgery. You reduce the cost of the surgeon, and the cost of anesthesia, eliminate multiple facility fees and cut many other costs.
Benefits of Mommy Makeovers
This procedure can:
Tighten loose skin on your abdomen, flanks, and back
Eliminate stretch marks
Eliminate stubborn pockets of fat
Restore your pre-pregnancy figure
Restore your original breast fullness and roundness
Restore your buttock fullness and roundness
Increase your self-confidence and enhance your quality of life
Studies show that patient satisfaction and self-esteem are significantly higher when they receive all of the body-transforming treatments simultaneously with a mommy makeover. (2) This treatment can be revolutionary, transforming not only the way others see you but the way you see yourself.
Who is a Candidate for a Mommy Makeover?
You could be an ideal candidate for a mommy makeover if you are tired of the effects that pregnancy and motherhood have had on your appearance. Though there are some other characteristics that can ensure that this procedure is a safe and successful one. These include:
Being a nonsmoker – Smoking damages your circulatory system, slows down healing, and can lead to unwanted complications. If you currently smoke, you will need to quit before your procedure, and continue cessation throughout your recovery.
Being in good physical health – You should be in good physical health and close to your ideal weight. A mommy makeover is not a weight loss solution and only helps eliminate stubborn fat deposits that cannot not be reduced through diet and exercise.
Having realistic expectations – Plastic surgery can be incredibly transformative, but it's important to have realistic expectations. Dr. Greenberg will discuss your goals with you and help you understand exactly what to expect from the procedure during your personal consultation.
Being done with pregnancy – You should not have a mommy makeover if you are not done having children. Further pregnancies can complicate the results.
Personal Consultation
At your personal consultation, we will provide you with everything you need to know about mommy makeovers. We will review your medical history and assess your current health status to see if surgery is a good option for you. We will examine the condition of your body and discuss your cosmetic goals to determine which aspects of a mommy makeover will benefit you the most. With the information we gather, we will create a personalized treatment plan for you and let you know what to expect moving forward.
To schedule your personal consultation, call (844) 568-6717 or visit our contact page.
Preparation
We will provide you with personalized instructions on how to prepare for your mommy makeover. It is important that you follow these instructions closely so that your procedure runs smoothly. You may need to start or stop taking certain medications and supplements. You will also need to stop taking any medications or supplements that might increase bleeding, including aspirin and other anti-inflammatory medications.
Mommy Makeover Procedure
Although mommy makeovers can be highly-involved, they are typically performed as outpatient procedures. On the day of your surgery, your treatment will begin after we administer general anesthesia. Dr. Greenberg will proceed to perform all of the predetermined steps of your mommy makeover. Once the surgery is complete, he will close all of the incisions and wrap them for recovery. We will monitor your condition as your anesthesia wears off. When you are ready, you can go home.
Recovery
Your recovery will depend on the complexity and intensity of your mommy makeover. These are some of the aspects of your recovery that you need to consider:
Downtime – You'll spend at least a few days in bed recovering. You will likely need about two weeks off from work. We will prescribe pain medication to make your recovery more comfortable.
Activity – You should avoid lifting anything or bending your body for three to four weeks. We recommend that you make eating arrangements, like preparing meals ahead of time and freezing them.
Physical Help – Most patients will need someone with them for the first few weeks to assist with everyday tasks, like getting out of bed, heating food, and toileting. You should also arrange for childcare if you have young children.
Results
On average, you can expect your mommy makeover results to last around 10 years. You can prolong the life of your mommy makeover by committing to a healthy diet and getting plenty of exercise. While fat cells and excess skin can be permanently removed, new fat cells and new skin cells can form if you do not maintain a healthy lifestyle.
Corresponding & Complementary Procedures
Here at Greenberg Cosmetic Surgery, we offer procedures that can correspond with and complement your mommy makeover.
Arm Lift
An Arm Lift is a cosmetic surgery that can remove excess skin and fat from your upper arm. The area of the upper arm, including the armpit and the sides of the breast, can store excess fat that is incredibly difficult to get rid of through diet and exercise. This procedure involves making incisions under the arm in order to tighten and tone the arm for an enhanced appearance. If you struggle with oversized or sagging upper arms, talk to your doctor about including an arm lift in your mommy makeover.
Facelift
A Facelift is a cosmetic surgery that can address the visual effects of aging on the face and neck. With age, increased skin laxity and weakened facial muscle can cause skin to sag, jowl and wrinkle. This procedure involves incisions around the ear and hairline in order to remove excess skin, tissue and fat. The result is a tightened and rejuvenated appearance. If you want to enhance your appearance to a whole new level of youthful beauty, a facelift is a great treatment to receive in addition to your mommy makeover.
To find out more about procedures at Greenberg Cosmetic Surgery, check out our blog.
How Much Do Mommy Makeovers Cost at Greenberg Cosmetic Surgery?
Every mommy makeover is customized specifically to the needs of the individual patient. To find out how much mommy makeovers cost at any of our six locations in New York (NYC, Southampton, Smithtown, Woodbury, Scarsdale) or Florida (Boca Raton), call (844) 568-6717 or fill out this form.
FAQ
How long should I wait after having children to undergo a mommy makeover?
You should wait for a minimum of six months after childbirth before having a mommy makeover. It's also important that you are done with childbearing before having the procedure.
What is the ideal weight for a mommy makeover? 
There is no one-size-fits-all answer. Your ideal weight will depend on your height, frame, age, and other factors. Dr. Greenberg can help you understand your ideal weight and how to reach it before your procedure.
Will I be able to breastfeed after a mommy makeover?
Yes, most women can still breastfeed after having a breast lift or augmentation. However, we strongly recommend only women who are finished with childbearing go through a mommy makeover.
References
Khavanin N, Jordan SW, Vieira BL, et al. Combining Abdominal and Cosmetic Breast Surgery Does Not Increase Short-term Complication Rates: A Comparison of Each Individual Procedure and Pretreatment Risk Stratification Tool. Aesthetic Surgery Journal. 2015;35(8):999-1006. doi:https://doi.org/10.1093/asj/sjv087
Toto V, Scarabosio A, Alessandri-Bonetti M, Albanese R, Persichetti P. Combined Surgery (Mommy-Makeover) Compared to Single Procedure (Abdominoplasty) in After-Pregnancy Women: A Prospective Study on Risks and Benefits. Aesthetic Plastic Surgery. Published online August 23, 2023. doi:https://doi.org/10.1007/s00266-023-03579-6