J-Plasma Skin Rejuvenation
Consultations offered at our six convenient locations in NYC, Long Island, Southampton, Smithtown, Scarsdale, NY and Boca Raton, FL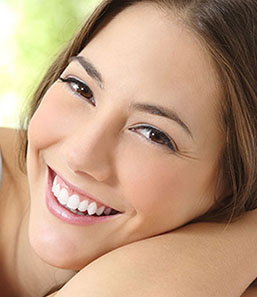 Renew your skin with J-Plasma!
Growing older doesn't have to mean looking older. If you are concerned with how signs of aging in the skin are impacting your image, Greenberg Cosmetic Surgery now offers a cutting-edge anti-aging solution in J-Plasma.
Greenberg Cosmetic Surgery is the premier destination for a wide range of aesthetic solutions including J-Plasma. Led by Stephen T. Greenberg, M.D., F.A.C.S, a nationally renowned cosmetic plastic surgeon, Greenberg Cosmetic Surgery aims to help you achieve the true you with compassionate care and the latest, most effective treatments. Contact us today to schedule your consultation and find out if J-Plasma may help you achieve the complexion of your desires!
How does J-Plasma work to rejuvenate skin?
J-Plasma is a one-of-a-kind non-surgical treatment that is able to renew aged skin for a youthful appeal. Using radiofrequency energy and inert helium gas, J-Plasma works to extract layers of older skin. Once older layers of skin have been relieved, a renewed, smoother surface can be seen. A local anesthetic is applied to provide additional patient comfort during this exciting experience.
Why consider J-Plasma rejuvenation?
J-Plasma can help tighten the skin around numerous regions of the face for a youthful complexion. Additionally, J-Plasma can address a variety of aging skin flaws including:
Wrinkles and fine lines
Scarring
Dark spots
Uneven texture
Dull tone
Those who receive J-Plasma rejuvenation will likely experience minimal discomfort and less post-procedure concerns as opposed to more surgical measures.
Ideal Candidate
You may be a good candidate for J-Plasma rejuvenation if you are looking for a non-surgical treatment to remedy aging skin. If you are pregnant or have a metallic device implantation such as a pacemaker, our team can provide you with alternative treatments that may be more suitable for you.
Treatment Plan
Each patient will have distinctive goals in mind for this treatment. Our team can help create a custom J-Plasma treatment plan to best accommodate your aesthetic goals.
Expecations
Immediately following your J-Plasma treatment, you can see noticeable results of renewed, smoother-looking skin. Ultimately, results will vary from person to person.
Cost
The price of J-Plasma varies widely depending on multiple factors, including the number of treatments required to achieve optimal results and the cosmetic or medical concerns you want to address. Contact us today and find out what's best for you
Contact
Please contact us today if you have any questions about J-Plasma in New York or would like to schedule a consultation at Greenberg Cosmetic Surgery and Dermatology. We will build the ideal treatment plan for you in order to help you achieve smoother, more radiant skin.