Morpheus8
Consultations offered at our six convenient locations in NYC, Long Island, Southampton, Smithtown, Scarsdale, NY and Boca Raton, FL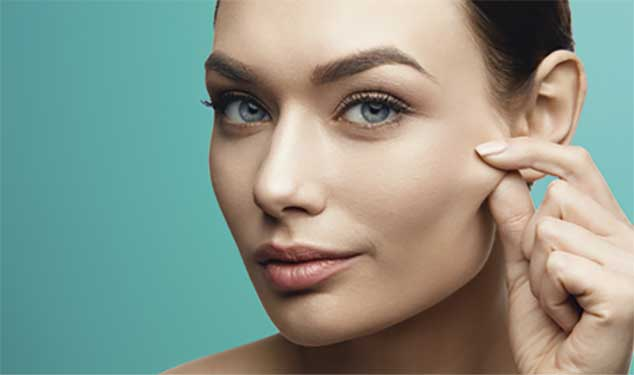 As we age, we lose collagen in our skin resulting in volume loss and wrinkles. Collagen acts as a scaffold, providing strength and structure to the skin on our face and body. With age, collagen production slows and the cell structures weaken. The skin gets thinner and is easier to damage as our body produces less and lower quality collagen.
One of the visible signs of this decline is in your skin, which becomes less firm and supple, and sometimes crepey. Crepey skin looks like thin, finely wrinkled crepe paper. It may also sag or feel loose. While crepey skin is similar to common wrinkles in many ways, the condition tends to impact areas under the eyes, on the chest, above the knees and other larger areas of the body. Boosting collagen production in the dermis is critical to preventing skin from losing elasticity as well as to treat skin showing signs of lines, wrinkles, thinning and jowling. This is where Morpheus8 comes in.
Procedure
Morpheus8 is a deep fractional, radiofrequency treatment that delivers exceptional skin, tissue and collagen remodeling to improve skin appearance and reduce irregularities on the face and body.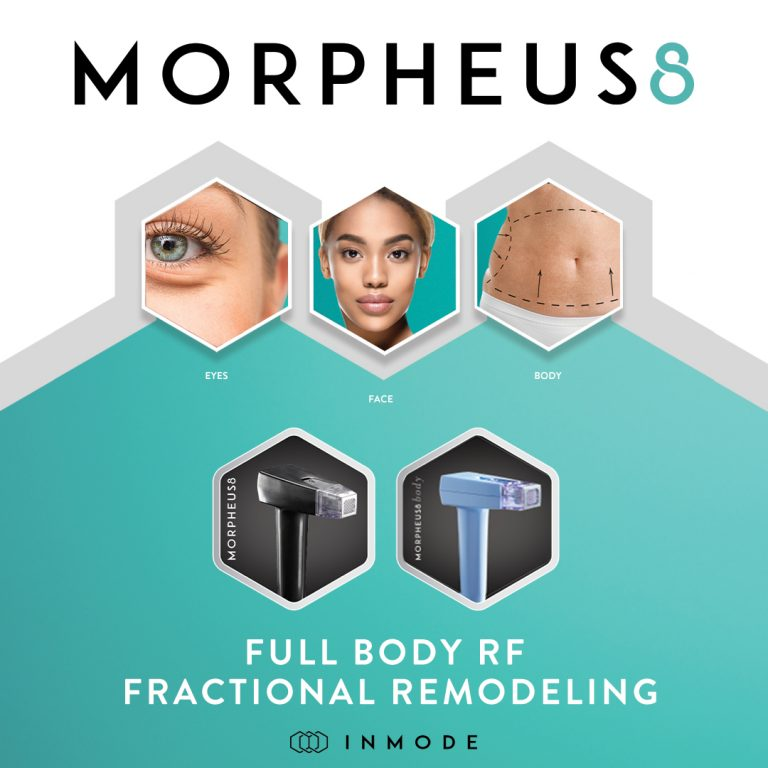 Morpheus8 delivers the deepest fractional treatments available, penetrating subdermal tissue up to 8mm to specifically target subdermal layers of the skin and tissue to remodel collagen on the face and body.
Our advanced fractional tissue treatment simulates the production of collagen in the underlying layers of the dermis. Morpheus8's modular tips enable procedures to be customized for large or small body areas.
Treatments effectively remodel skin and tissue with minimal risk of post-inflammatory hyperpigmentation. This is a cutting-edge solution for all skin types without the risk of thermal damage to darker skin tones.
Face & Neck Rejuvenation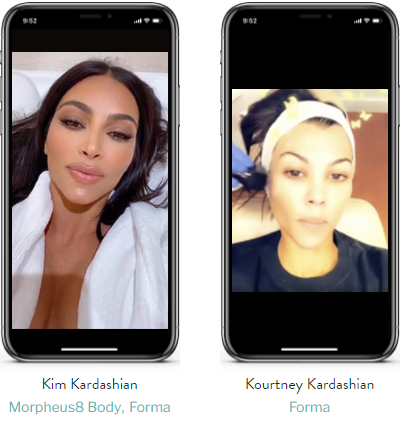 Morpheus8 face and Morpheus8 neck treatments contour and improve skin texture and complexion so you can live your most beautiful life with reduced downtime. Morpheus8 results reveal an enhancement of the face and neck to more defined facial characteristics and a younger, brighter appearance. Morpheus8 combines the most effective microneedling and radiofrequency procedure available due to the depth of the technology. During treatment, radiofrequency energy is delivered to remodel skin, fat and tissue, as well as address signs of aging, irregularities and pigmentation on the surface. The most in-demand zones include the eye area, forehead, cheeks, mouth (smile lines), jowls and neck. This state-of-the-art technology provides facial contouring solutions for visible, natural results to the face and neck. Morpheus8 under eyes provides a smoother and more youthful appearance by improving skin tone and texture by remodeling tissue and lost collagen. Morpheus8 acne treatments target scarring and minimize pore size for improved texture. Morpheus8 neck strengthens thin skin on the neck resulting in a firmer profile. Morpheus8 jawline firms jowls and provides a sculpted facial contour.
Body Rejuvenation
Morpheus8 body contouring and remodeling treatments provide full body solutions without surgery. Key benefits include virtually zero downtime without scarring while achieving a firm and toned result.
Morpheus8 body treatments provide contouring solutions to tone and remodel all areas of your body. The treatments use radiofrequency energy to coagulate fat, tone muscles, remodel skin and address cellulite and crepey skin as well imperfections such as vascular lesions, spider veins, port wine stains, and leg veins. Morpheus8 Body with Burst technology is a deep fractional treatment that delivers RF energy to multi-level depths in a single cycle for customized skin, tissue, fat and collagen remodeling with reduced treatment time.
Cost
The cost for Morpheus will depend on several factors. The number of sessions will influence the final price, as will the severity of the cosmetic issues being addressed.
Contact
If you have any questions about Morpheus8 in Long Island or would like to book a consultation with Dr Greenberg, please contact Greenberg Cosmetic Surgery and Dermatology today. Our skilled team can help you get the sculpted body you have always desired.