SculpSure®
Consultations offered at our six convenient locations in NYC, Long Island, Southampton, Smithtown, Scarsdale, NY and Boca Raton, FL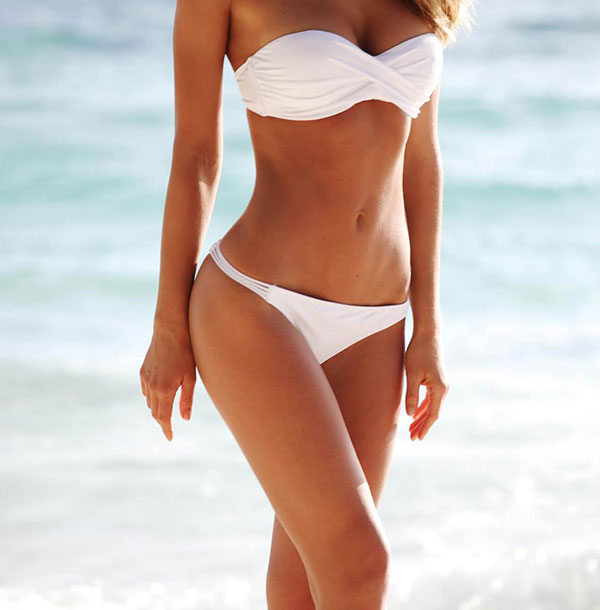 Slim Your Physique Using Non-Surgical SculpSure
SculpSure® is an advanced technology that allows you to eliminate stubborn pockets of fat without the need for surgery. During a 25-minute treatment at Greenberg Cosmetic Surgery in Long Island, NY, we can target unwanted fat to help you achieve a thinner, smoother silhouette. This laser procedure requires no downtime and you can return to daily activity immediately. Patients who choose to slim their physique with this non-invasive treatment can enjoy up to a 24 percent fat reduction in targeted areas.
You may be a good candidate for SculpSure if you are struggling with stubborn fat cells and looking for a non-invasive approach to eliminating them.
About
SculpSure is a body contouring procedure that minimizes stubborn fat cells in the abdomen, lower back, and other trouble areas that have not responded well to diet and exercise. This non-invasive approach uses laser energy to heat the underlying fat tissues without damaging the skin and without the need for any incisions. As the fat cells heat, they will begin to break down and separate. Over the course of the next two to three months, these cells will be permanently eliminated through the body's lymphatic system.
Because the procedure can be completed in just 25 minutes and requires no downtime, patients with the busiest of schedules can easily undergo treatment. Results can be seen as early as six weeks and can be permanent with a healthy diet and exercise. While SulpSure can provide significant results, it should not be viewed as a weight loss solution, but rather the final stage in helping you achieve a slimmer, more toned silhouette.
How It Works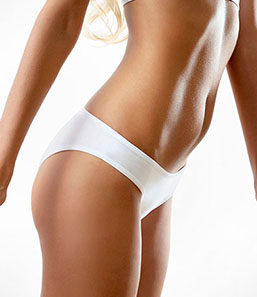 Since SculpSure is non-surgical, anesthesia is not required. At your appointment, Dr. Greenberg will strategically mark the areas being treated and have you lie down on a comfortable exam table. He will then secure a customized frame over the target area. This frame is designed to hold the SculpSure applicators in place, ensuring accurate procedures. Once the applicators are secured, a member of our team can begin your treatment. Once the device is turned on, you will feel a cooling sensation that will keep your skin comfortable.
During the 25-minute SculpSure cycle, it will gradually heat the underlying fat cells, known as the fat destruction zone. Because the cooling effect will be maintained throughout the entire cycle, you should never feel more than a warm, tingling sensation. You can relax during your procedure and leave immediately after, returning to your normal routine. Over the course of the next six to 12 weeks, you will be encouraged to massage the area and drink plenty of water to flush the destroyed fat cells through your lymphatic system.
Why Choose Us?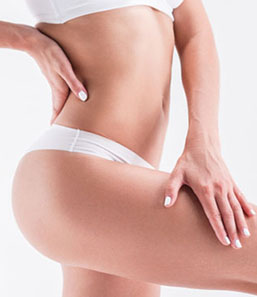 Dr. Greenberg has extensive experience using advanced, non-surgical technology, such as CoolSculpting®, CellulazeTM, as well as SculpSure. He is passionate about helping patients achieve realistic, lasting results in a comfortable environment. With his expertise, technology, and continuing education, you can achieve significant cosmetic enhancement without undergoing lengthy cosmetic body contouring surgery.
Benefits of Treatment
Choosing to improve the contours of your body with SculpSure provides many benefits over cosmetic surgery, including:
Non-invasive procedure
No recovery time
Fast, convenient treatment
Comfortable care
Cost-effective
Satisfying, permanent results
Our team can provide the customized, comfortable treatment you deserve.
SculpSure Cost
The cost for SculpSure will depend on several factors. The number of sessions will influence the final price, as will the severity of the cosmetic issues being addressed.
Schedule a Consultation
If you have any questions about Sculpsure in Long Island or would like to book a consultation with Dr Greenberd, please contact Greenberg Cosmetic Surgery and Dermatology today. Our skilled team can help you get the sculpted body you have always desired.