Sculptra
Consultations offered at our six convenient locations in NYC, Long Island, Southampton, Smithtown, Scarsdale, NY and Boca Raton, FL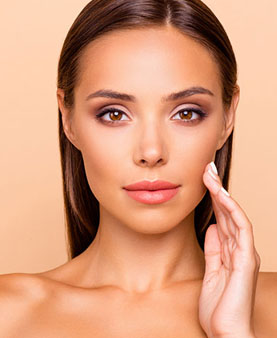 Gradually Replace Lost Collagen
Sculptra Aesthetic is an injection that works to replace lost collagen in a series of treatments administered by Dr. Greenberg. the injections are usually given over a period of a few months, varying from patient to patient. Sculptra Aesthetic is used to correct shallow to deep facial wrinkles and folds. It is a facial injectable that works gradually in a series of treatments for a natural, youthful appearance that can last over 2 years.
Sculptra Aesthetic is suitable for:
Deep folds between the nose and the mouth (nasolabial folds) also called smile lines
Chin wrinkles
The lines framing the mouth (marionette lines)
Sculptra Aesthetic as been used worldwide since 1999 and is FDA approved in the United States. It is made of a synthetic material called poly-L-lactic acid that is absorbed naturally by the body. This material has been used for years in dissolvable stitches.
Sculptra Cost
The cost for Sculptra will depend on several factors. The number of sessions will influence the final price, as will the severity of the cosmetic issues being addressed.
Schedule a Consultation
To learn more about the treatment of Sculptra in Long Island, contact us and schedule a consultation with board-certified plastic surgeon Dr Greenberg.