Kybella™
Consultations offered at our six convenient locations in NYC, Long Island, Southampton, Smithtown, Scarsdale, NY and Boca Raton, FL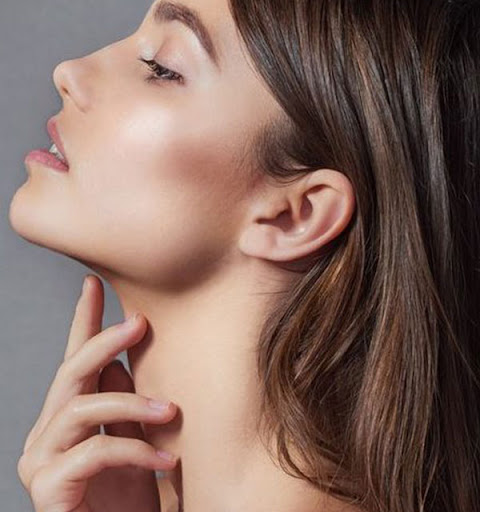 If you're seeking a non-invasive treatment to get rid of a double chin, the answer could be Kybella®. Double board-certified plastic surgeon Dr. Stephen T. Greenberg and his team of impeccably trained medical professionals are widely regarded as top providers of Kybella® in New York City, Westchester, or Long Island.
With their aesthetic know-how and dedication to fully customized, patient-specific care, they have helped many men and women enhance their facial appearance with this non-surgical treatment.
About
Kybella® is an injectable medication designed to permanently eliminate submental fat, specifically excess fat under the chin that causes unwanted fullness or a "double chin." The active ingredient in Kybella® is deoxycholic acid.
When injected into the submental region, Kybella® works to destroy targeted fat cells, allowing them to be gradually dissolved by the body. Reducing the number of fat cells under the chin helps to create slimmer, more aesthetic chin contours.
Ideal Candidate
Kybella® is intended for patients 18 and older who have not recently had a submental infection and are in good physical health. If there is considerable skin laxity in the lower face and/or neck, along with excess adipose cells, surgical intervention will likely be needed to achieve the best possible results.
Those who are breastfeeding, pregnant, or who could soon become pregnant are not ideal candidates for Kybella®. Additionally, if you have swallowing difficulties or other medical issues with your face, throat, or neck, such conditions might disqualify you from receiving this care for at least a certain period of time.
To find out if Kybella® is right for you, you will need to come in for an initial consultation. At this appointment, one of our fully trained medical professionals, Stephen T. Greenberg, MD, FACS; Jason M. Weissler, MD; Stephanie A. Cooper, MD, will assess the treatment area, review your complete medical history, and learn about your cosmetic goals in order to determine the ideal approach for resolving your concerns.
Preparation
Preparation for a Kybella® treatment includes grooming the area 48 hours prior to your appointment and abstaining from alcohol consumption You will also be directed not to take over-the-counter supplements and medications that thin the blood in the days leading up to your injection session. Be sure to wear a shirt with a loose-fitting collar or one that buttons up to your appointment.
Procedure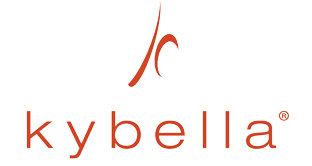 To begin your Kybella® session, a topical numbing cream will be applied in the submental region to ensure your comfort. A series of injections will then be performed across the submental area.
After Your Session
While most patients can resume their normal routine the day after a Kybella® treatment, minor post-procedure swelling may last about a week. Results are typically seen six to eight weeks after treatment. For maximum improvements, multiple injections sections may be recommended. Results can be permanent when patients adhere to healthy eating habits and get regular exercise.
Benefits
What makes Kybella® such an exciting option for many patients is that it makes it possible to achieve their aesthetic goals without the need for a single incision. Additionally, unlike more invasive fat reduction procedures such as chin liposuction, Kybella® does not require downtime.
Kybella® Cost
Your Kybella® treatment price will reflect the number of injections, number of sessions, and other factors associated with your unique needs. We will be able to ascertain the total cost of your Kybella® treatment during your consultation.
Schedule a Consultation
If you would like to explore your options with Kybella® and find out what it might do for you, the first step is to schedule an initial consultation at Greenberg Cosmetic Surgery and Dermatology. We are proud to offer Kybella® in New York City, Westchester, and Long Island, and we look forward to meeting with you and answering any questions you may have about what we can accomplish with our patient-tailored treatments.