Neck Lift
Consultations offered at our six convenient locations in NYC, Long Island, Southampton, Smithtown, Scarsdale, NY and Boca Raton, FL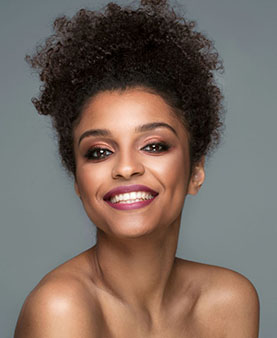 Achieve a Sleek, Beautiful Contour with a Neck Lift
The skin on your neck is delicate and especially susceptible to the signs of aging. However, by removing excess skin, tightening muscles, and eliminating stubborn fat deposits, a neck lift can help to restore a more youthful contour. Long Island, NY, cosmetic surgeon Dr. Stephen T. Greenberg can create a customized surgical plan designed to address your unique concerns, so you can achieve a slim, well-defined jawline. We use a variety of advanced techniques during treatment to ensure your safety and comfort, as well as deliver exceptional results.
Common Concerns
Patients who are interested in a neck lift are typically unhappy with the presence of excess fat, loose skin, or muscle banding. Some patients have developed jowls, which are caused by fat deposits in the lower area of the face. Other patients are concerned about excess fat on the neck, which produces the appearance of a double chin. In addition, some patients wish to correct sagging skin around the neck, resulting from age. A neck lift can effectively address each of these concerns, helping patients to achieve a more youthful appearance and silhouette.
Ideal Candidate
This procedure is ideal for patients who wish to alter the appearance of their neck. To qualify for surgery, you should be in good health and able to receive local and general anesthesia. Your skin must also be sufficiently elastic to achieve desired results. In addition, it is important to maintain realistic expectations for surgery. During your consultation at Greenberg Cosmetic Surgery, Dr. Greenberg can review your medical history and assess your unique cosmetic goals, before designing a customized treatment plan. He can also take the time to answer any questions or concerns you have regarding treatment and provide you with detailed post-operative care to prepare you for recovery.
Techniques
To address a double chin, we typically recommend a platysmaplasty. This procedure repairs the platysma, which is the muscle band that extends below the jaw. During surgery, Dr. Greenberg can make incisions either behind your ears or under your chin to access the muscle. He can then tighten and smooth it, enhancing the definition of the chin. We can also incorporate liposuction, either on its own or in combination with other techniques, to remove excess fat.
To remove excess skin, Dr. Greenberg will perform a cervicoplasty. During this procedure, he can create incisions behind the ears and under the chin. He can then gently tighten the skin and remove any excess before securing it in place with sutures. Dr. Greenberg is often able to use tiny camera-controlled endoscopic instruments so as to create the smallest and most inconspicuous incisions, which result in a shorter recovery time. For more comprehensive results, we often perform a neck lift in conjunction with BOTOX® Cosmetic injections or a facelift.
Preparation
Preparing for surgery is critical to a successful outcome. For optimal results, you will be asked to:
Stop smoking at least six weeks before your procedure. Smoking can interfere with healing and can slow your recovery.
Avoid taking medications and herbal supplements that may increase bleeding. This includes aspirin, ibuprofen, and other anti-inflammatory medications.
Stay hydrated and drink plenty of fluids. Proper hydration is healing.
Depending on the extent and complexity of your neck lift, your procedure may be performed on an outpatient basis, or require an overnight stay in a hospital. In either case, you should schedule transportation to and from the surgical facility. As moving around may be difficult, we recommend asking a friend or family member to stay with you for at least one night after your surgery.
When preparing for your surgery, be sure to wear comfortable, loose fitting shirts or blouses that button up the front. Pulling clothes over your head may disrupt your incisions and interfere with healing. You should expect to take one to two weeks off from work, and you should make arrangements with your employer as necessary.
Recovery
It is common to experience some mild to moderate discomfort after your procedure. However, Dr. Greenberg can prescribe appropriate medications to alleviate pain, which should be used as directed. You may also experience a slight tingling or burning sensation at the incision site. This is not cause for concern, and it should diminish over the next few days. You may also notice some swelling and bruising, which should subside in less than one week.
Keeping your head elevated at all times, including during sleep, will aid in your recovery. For the first few days after your surgery, you should avoid any strenuous activity. However, we do recommend walking around your home to increase blood flow and promote healing. We can remove your sutures seven to ten days after surgery. At your post-operative exam, Dr. Greenberg can determine when you may return to work. Even after you have resumed working, you should refrain from strenuous activities, such as heavy lifting or active sports, until cleared to do so. If you have any concerns with the progress of your healing process, please do not hesitate to contact our office
Post Procedure
After your surgery, we may place a bandage to help minimize swelling and protect the area from infection. We may also place a thin tube to drain excess fluid. We can provide you with detailed post-surgical instructions to ensure you understand how to properly care for your surgical site and drains.
Benefits and Risks
Neck lift surgery can help patients achieve a more youthful, slender appearance and increased confidence. The benefits of a neck lift should be fully evident six months after surgery and can last for years, especially if you take proper care of your skin.
Neck lifts are typically very safe, simple procedures, so there are few risks. However, anytime you undergo surgery, there can be potential complications. Choosing an experienced surgeon can greatly reduce your risk of undesirable side effects. Dr. Greenberg is recognized for his expertise is cosmetic surgery and is trusted by patients and fellow surgeons alike.
For more comprehensive results, we often perform a neck lift in conjunction with BOTOX® Cosmetic injections or a facelift.
Contact
If you are ready to take the next step to become a better you, contact Greenberg Cosmetic Surgery today and schedule an appointment.
FAQ