IPL Photofacial
Consultations offered at our six convenient locations in NYC, Long Island, Southampton, Smithtown, Scarsdale, NY and Boca Raton, FL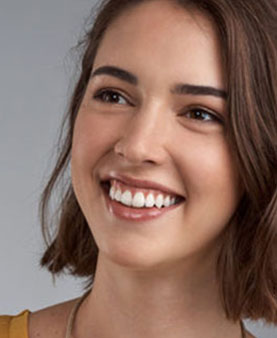 While skin damage naturally occurs over time, especially for patients who enjoy being outdoors, there are modern solutions that can address signs of aging without the need for surgery. One such treatment is the Intense Pulsed Light (IPL™) photofacial, which utilizes specialized light energy to address concerns such as redness and hyperpigmentation. At Greenberg Cosmetic Surgery, patients in Long Island and Manhattan, NY, can undergo a safe and effective IPL photofacial session in as little as half an hour. Dr. Stephen T. Greenberg is committed to excellence in all of his services and can help you accomplish your goals for healthier and younger looking skin.
What Can an IPL Photofacial Treat?
An IPL photofacial may be an excellent solution for patients with various concerns including:
Large pores
Sun-damage
Rosacea
Mild acne scars
Broken blood vessels
Wrinkles
Age spots
IPL therapy can gradually lessen and even diminish these blemishes for smoother, more rejuvenated skin. You can also combine this treatment with other non-invasive procedures for significantly enhanced results.
The Treatment Process
Typically, five sessions or more are required to accomplish the best results from your IPL photofacial. During each treatment, you will be provided with protective glasses that will shield your eyes from the flashing light used. Dr. Greenberg or a member of our team will then apply a cool gel to help the handheld device move more easily.
A member of our team will send quick pulses of the special light into the skin which may cause your skin to feel warm or as if it has been lightly snapped with a rubber band. These pulses of light will gently heat the tissues, stimulating your body's natural healing process to remove unwanted pigment and signs of aging. The length of treatment is dependent upon size of the target area and type of concern being addressed. Generally, one session can range from 20 minutes to an hour, after which you can return to your daily activities.
Post Procedure
Your skin may appear mildly red and feel warm to the touch after your session, but this should fade quickly. To achieve the best results, you must avoid sun exposure in the days following a photo rejuvenation session and apply plenty of sunblock for at least two weeks. Many patients will rotate IPL photofacials with other non-surgical solutions to achieve much brighter, more supple skin. Our team can help you coordinate your treatments to achieve the best results safely and comfortably.
Results
Dr. Greenberg provides a variety of cutting edge treatments that can help patients accomplish their cosmetic goals. Contact us online or by phone at (516) 226-2026 to learn more about how you restore your confidence with the exceptional results provided by IPL photofacial.
Candidacy Requirements
Typically, IPL is most recommended for patients with light skin tones and substantial skin elasticity remaining. Patients with deep tans or darker skin tones may be at risk for changes in skin pigmentation. Additionally, patients who have taken Accutane® within the last six months or are pregnant should wait to undergo their treatment to prevent complications. If you are not a candidate for photo rejuvenation, we offer several treatments that can help you achieve similar results including facial peels and microdermabrasion. The doctor will work with you to determine which is right for you.
Dr. Greenberg is committed to excellence in all of his services and will help you accomplish your goals for healthier and younger looking skin.
Cost
The cost for Photo Rejuvenation will depend on several factors. The number of sessions will influence the final price, as will the severity of the cosmetic issues being addressed.
Contact
Schedule your consultation for Photo Rejuvenation in New York– contact Dr Greenberg and set up your appointment. During your appointment, you will be able to ask questions and bring up any concerns you may have about the procedure. Contact us today to get the look you've always wanted!