Breast Lift
Consultations offered at our six convenient locations in NYC, Long Island, Southampton, Smithtown, Scarsdale, NY and Boca Raton, FL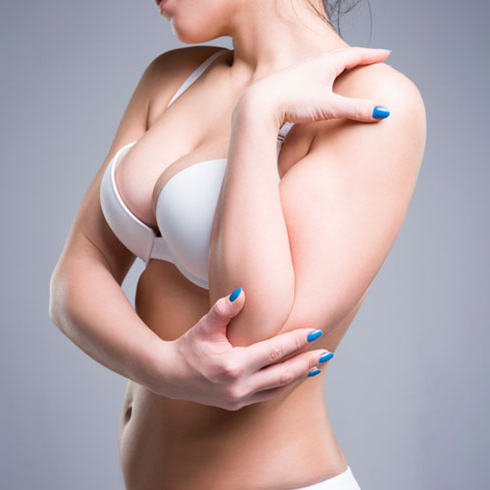 A Breast Lift Can Help You Achieve a More Youthful Bust Line
Breast lifts (mastopexy) are surgical breast procedures to raise and re-shape sagging (ptosis) breasts. If you would like to achieve a perkier, more youthful breast contour, a breast lift NYC performed by Stephen T. Greenberg, M.D., F.A.C.S at his offices serving Long Island, NY, Manhattan, Woodbury, The Hamptons, and Boca Raton, FL can help you achieve your goals.
Ideal Candidate
Most women find that they look and feel better after breast surgery, both with and without clothes. They find that clothing and bras fit better, and they often can wear clothing that they have not been able to wear in the past. The best candidates for breast lifts are women who have stretched skin and less volume in their breasts due to pregnancy, nursing, or weight loss.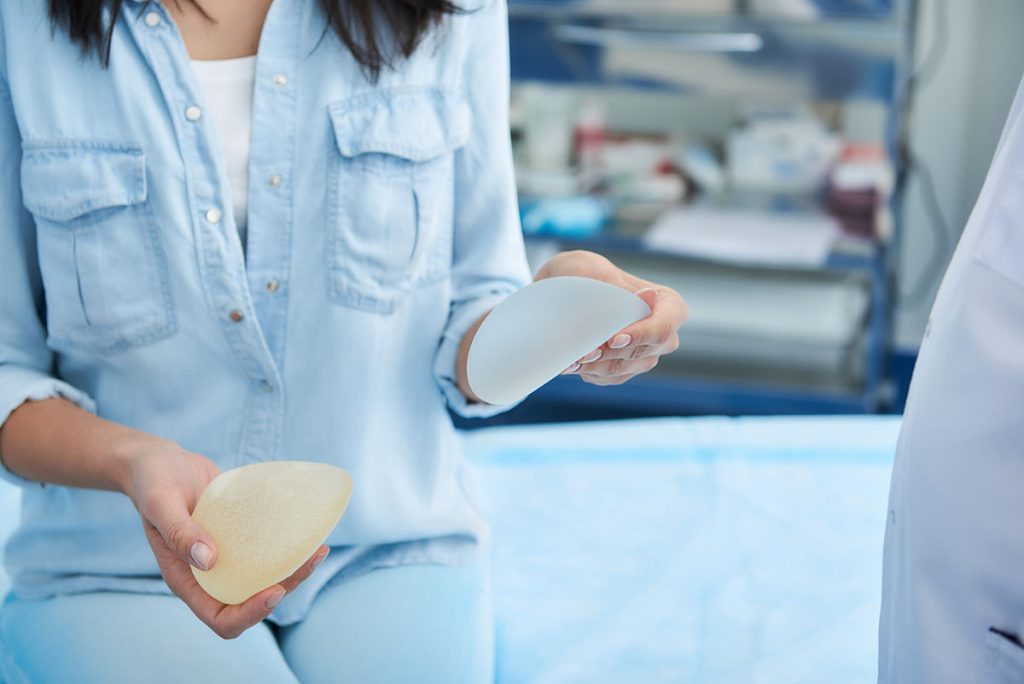 Dr. Greenberg will carefully evaluate your breasts to determine if a breast lift is appropriate or if a simple breast augmentation procedure can be performed. Although women can still get pregnant and usually can breastfeed after breast lifts, the result may stretch out after subsequent pregnancies.
Why Choose a Breast Lift?
A breast lift can be performed to address various concerns of a patient. Some of them include:
Lift sagging or droopy breasts
Restore the contour of the breast after pregnancy or nursing
Lift the breast after the loss of breast volume, or weight changes
Correct asymmetrical breasts
Breast Lift Facts
Anesthesia: Sedation or general (Board Certified Anesthesiologist)
Length of Procedure: 1-2 1/2 hours
Length of Stay: Outpatient
Where performed: In Dr. Greenberg's office ambulatory Surgery Center in Manhattan or on Long Island.
Discomfort: 1-3 days mild/moderate discomfort
Return to work: 1 week
Bandages: 24 hrs later all bandages will be removed. A surgical bra is to be worn for 3-4 weeks.
Bruising: Most cases, there is no bruising
Stitches: Dr. Greenberg will remove all stitches in 5-7 days
Exercise: 3-4 weeks before doing upper body exercise
Results: Dr. Greenberg strives to obtain a natural look. The results will be noticed in 3-4 months.
Unique Features
Customized Procedures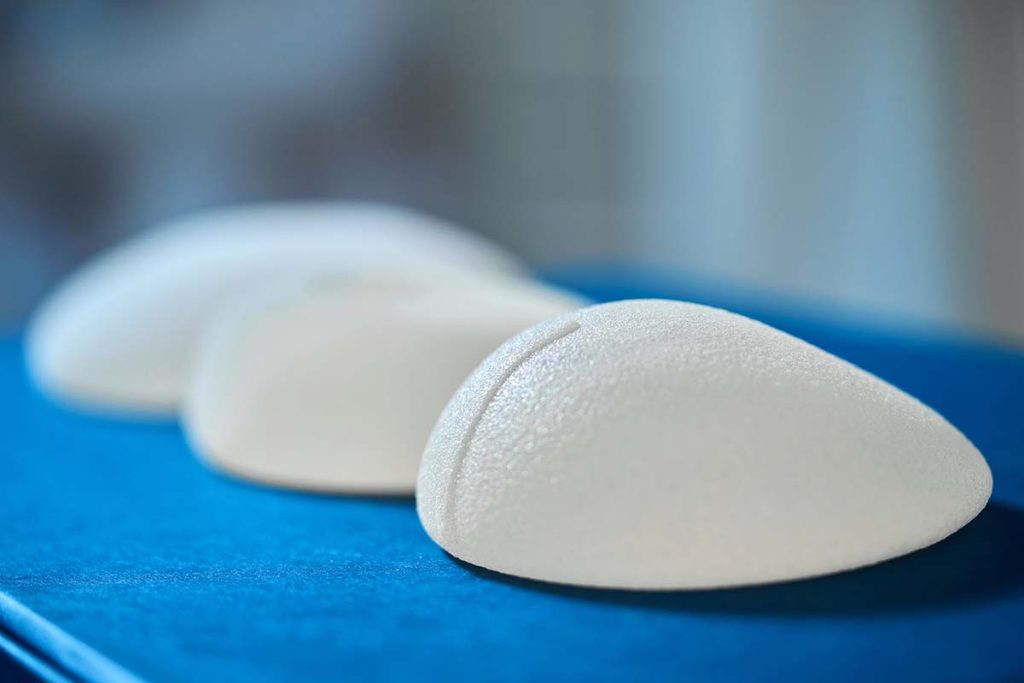 Dr. Greenberg performs breast lifts (mastopexy NYC) on patients who have lost volume in their breasts because of pregnancy, weight change, age, or loss of firmness. The incisions for breast lifts are dependent on how "droopy" the breasts are. The extent of the scarring is often related to the droop: the greater the droop, the more extensive the incisions.
Some of the common incision techniques used to perform a breast lift include:
Peri-areolar – Also known as a donut lift, this surgery uses an incision around the areola. The technique is best for patients with only mild to moderate drooping.
Vertical – This technique is also known as a lollipop lift, and it allows Dr. Greenberg to achieve more advanced results. The incisions for a lollipop lift are placed around the areola and down the front of the breast to the crease. This approach helps to address more significant drooping by removing excess skin.
Inverted T – Sometimes known as an anchor lift, this surgery can provide the most dramatic results. Incisions will be placed around the areola, down the front of the breast, and along the crease. Most patients who have nipples that face completely downward are typically the best candidates for this method.
To better understand the results you can achieve, you can view before and after photos of breast lifts performed by Dr. Greenberg.
The breast lift procedure also reduces the size of the areola. Breast implants may also be inserted during breast lifts to help give the breasts a fuller look. Dr. Greenberg can often use minimal incisions to perform breast lifts, which usually fade away.
At our practices, we operate with Vectra XT the complete 3D imaging solution for the body, breasts, and face. This visual simulator is used to provide our patients with a visual image of themselves to explore the exciting possibilities of the aesthetic procedure and help them achieve their personal goals.
Recovery
Breast lifts usually take about one to two hours, with the patient returning home after a short stay in our recovery suite. Dr. Greenberg removes the original surgical dressing on postoperative day one, and the patient is placed into a support bra to aid with recovery. Most of the sutures do not need to be removed, and the patient typically only has mild discomfort.
Patients can often get back to work in about three to four days after the surgical procedure and can start working out in the gym in about three to four weeks. If there is only minimal droop and if you want a slightly larger breast, breast augmentation surgery using a breast implant can be performed without the typical incisions of breast lifts.
Breast Lift Cost
The most significant factor affecting the cost of a breast lift procedure is the extent of the surgery. Other surgeons' prices can include costly hospital fees, which Dr. Greenberg is able to avoid by performing all of his procedures in his own ambulatory center. Additional factors such as anesthesia and post-operative care will be included in the total cost of your treatment.
We proudly offer CareCredit℠ patient financing to provide our patients with a payment plan that they are comfortable with. CareCredit℠ features low-interest rates and flexible repayment terms.
Schedule a Consultation
If you are seeking a treatment that can correct drooping breasts and restore a more youthful appearance, please contact our office to schedule a breast lift consultation with Dr. Greenberg at our plastic surgery practice in New York or Florida.