Body Lift
Consultations offered at our six convenient locations in NYC, Long Island, Southampton, Smithtown, Scarsdale, NY and Boca Raton, FL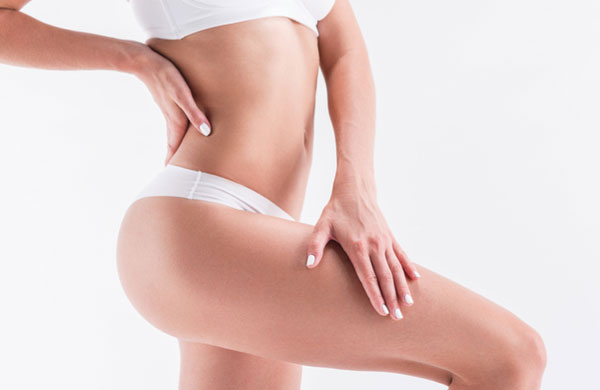 If weight loss, pregnancy, or other circumstances have left you with excess skin, a full body lift performed by Stephen T. Greenberg, M.D., F.A.C.S at our offices serving Long Island, Manhattan, and the greater New York City area can help you achieve the contours you desire.
Procedure
Following massive weight loss, either through bariatric surgery or through diet and exercise, patients are often left with loose, saggy skin. To tighten the skin and improve the contours of your body, Dr. Greenberg offers body lift procedures. He can commonly combine abdominoplasty with other procedures such as thigh lifts, arm lifts, breast lifts, and facelifts.
Process
Extreme weight loss, pregnancies, or the natural aging process can cause excess, sagging skin and fatty tissue on the lower torso and upper legs. This occurs because the skin has been stretched and loosened, permanently affecting the skin's elasticity.
A full body lift—also known as a belt lipectomy—can remove this extra skin and fat from the belly, hips, buttocks, back, and outer thigh. During a full body lift, excess skin and fat are removed and the contours of the body are lifted and flattened, allowing patients to restore their confidence and self-esteem.
Consultation
Your initial consultation with Dr. Greenberg is a vital introductory step as you begin the full body lift process. Because body lift surgery is unique to every patient, Dr. Greenberg is able to customize the surgery to meet your specific cosmetic goals.
During your time together, Dr. Greenberg will perform a thorough physical examination and discuss your full body lift options. Dr. Greenberg will also review your medical history to determine if you are a good candidate for the procedure.
Ideal Candidate
Generally, full body lift candidates are those who have lost a significant amount of weight—usually 60 pounds or more—and who are looking to achieve a smoother, more toned silhouette. You may be a good candidate for this procedure if you:
Have droopy or excess skin and tissue around your midsection
Are at a healthy, stable weight
Are in good overall health and committed to maintaining a healthy lifestyle
Are not planning on becoming pregnant in the future
Do not smoke or consume alcohol in excess
Have realistic expectations
Once your candidacy has been determined, Dr. Greenberg will address all of your questions and review the surgical techniques and anesthesia options to make sure you are completely comfortable with the full body lift procedure.
In order to better understand your desired results, he can show you before-and-after photos and give his honest and professional opinion on how a body lift can improve your body contour. Dr. Greenberg will also discuss additional surgical procedures, such as a breast augmentation and butt lift, that can be performed in conjunction with your body lift to help you achieve your goals.
The Full Procedure
In most cases, Dr. Greenberg will break the surgery into different stages that include treatments such as:
Mid Body Lift: Also known as a belt lipectomy, Dr. Greenberg will make the incision in your midsection across the waist. Once he firms your core muscles, trims unwanted fat and skin and pulls the skin smooth, he will close the incisions and apply bandages. This technique can also include a tummy tuck for the ultimate smoothing of your midsection.
Upper Body Lift: Dr. Greenberg can perform this procedure simultaneously with the mid-body lift, or during a second surgery, depending on your individualized needs.
For an upper body lift, he will typically place an incision into the underarm to tighten muscles, remove surplus fat and tissue, and trim excess skin. If necessary, the same procedure can be performed on your back.
Breast Lift: An upper body lift can also include a breast lift. If desired, Dr. Greenberg can add implants for breast augmentation.
Lower Body Lift: During this procedure, both a thigh lift and a butt lift can be performed. For a thigh lift, Dr. Greenberg will make incisions in your groin area to tighten and remove excess skin in your upper thighs.
Depending on the type of butt lift, he will either make incisions across the top of the buttocks, the base of the buttocks, or the central crease of the buttock to lift, before tightening and removing excess skin.
If desired, he can augment your buttock with a fat grafting procedure. A lower-body lift is often combined with a mid-body lift to achieve the most significant results.