Massive Weight Loss Makeover
Consultations offered at our six convenient locations in NYC, Long Island, Southampton, Smithtown, Scarsdale, NY and Boca Raton, FL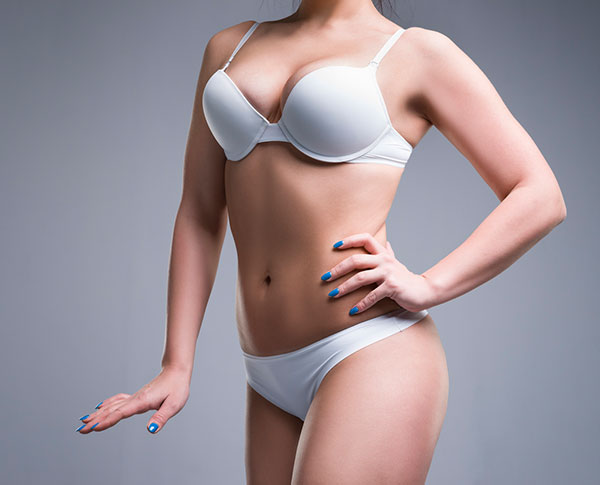 Many patients remain unhappy with their physical appearance even after accomplishing substantial weight loss. Excess skin often hangs uncomfortably and creates irregular body contours, and diet- and exercise-resistant fat pockets may remain. Fortunately, you will finally be able to show off a healthier, thinner physique with a massive weight loss makeover from New York City, Westchester, and Long Island's Greenberg Cosmetic Surgery and Dermatology.
What Is a Massive Weight Loss Makeover?
A massive weight loss makeover is a custom combination of plastic surgery procedures designed to resolve post-massive weight loss issues. This procedure can resolve cosmetic concerns, mobility and other functional problems, as well as physical discomfort associated with excess, unwanted tissue after weight loss.
When formerly overweight and obese patients near their target weight, they often find that their skin, which had to stretch to accommodate excess body fat, does not retract, leaving them with loose, hanging skin. Localized fat deposits may also persist no matter how diligent a patient is about eating a nutritious, healthy diet and prioritizing physical activity, a condition called lipedema.
Since patients who have lost considerable weight tend to have multiple problem areas throughout the body, a massive weight loss makeover incorporates a combination of body sculpting surgeries like:
Liposuction
Tummy tuck
Arm lift
Breast lift
Breast reduction
Brazilian butt lift
Thigh lift
Fat transfer
Ideal Candidate
Candidates for this procedure are patients left with loose, sagging skin and minor amounts of unwanted stubborn fat in multiple areas of the body after significant weight loss. In many cases, candidates for the massive weight loss makeover have previously undergone bariatric surgery. However, patients who lose weight by changing their diet and fitness routines can also benefit from this procedure.
It is important to note that a massive weight loss makeover is a cosmetic procedure focusing on the skin and isolated fat deposits. It is not used to remove a large amount of fat and is not a substitute for diet and exercise or bariatric surgery. Instead, it is used after those events occur.
Additionally, patients must be in good health, over the age of 21, and cannot be pregnant or breastfeeding. If you plan on becoming pregnant, ask your surgeon for an appropriate timetable during your consultation.
Weight Loss Expert
An exceptionally talented and knowledgeable plastic surgeon is imperative for a successful massive weight loss makeover outcome. Stephen T. Greenberg, MD, FACS; Jason M. Weissler, MD; Stephanie A. Cooper, MD are renowned for the transformative results they provide with post-weight loss surgery in New York City and the surrounding Tri-State area.
Our surgeons' approach to this procedure has its foundation in meticulous planning. The treatment process starts with an in-depth consultation, during which time we'll review your medical history, learn about your aesthetic goals, and examine the areas of concern.
If you are a candidate for a massive weight loss makeover, your surgeon will create a unique and comprehensive post-weight loss plastic surgery treatment plan for you. The next step of the process is to walk you through what to anticipate before, during, and after surgery. You are welcome to ask questions at any time, as well.
Expectations
Every massive weight loss makeover is different regarding the surgeries and techniques involved. However, you can expect to meet with one of the highly experienced and patient-focused medical professionals mentioned above before your procedure starts. At this time, he or she will mark the treatment sites, as needed, to indicate incision sites and other aspects of your surgical plan.
Given the extent of most massive weight loss makeover surgeries, you'll likely be given general anesthesia for your comfort. However, local anesthesia can sometimes be an option, depending on the nature of the operation and other factors.
Next, your surgeon will make the necessary incisions, so he or she can access and remove the unwanted tissue. The remaining tissue will also be lifted and/or remodeled to create your desired body contours. When the surgery is complete, the incisions will be closed and bandaged.
Post Procedure
After the surgery, patients are given compression garments to wear around the treated areas, as directed. This aftercare aid helps to minimize swelling, encourage efficient healing, and secure your new shape. Multiple follow-up appointments will be needed to ensure healing is progressing as it should throughout your massive weight loss makeover recovery.
If your makeover package includes a full body lift, you'll need to stay in a recovery room for two or three days so we can monitor your progress. Less invasive procedures may not require as much time at the facility. When cleared to go home, you'll need someone else to drive you.
Most plastic surgery patients report some discomfort while healing. Your surgeon will prescribe pain medications and provide aftercare therapy recommendations to ensure your recovery is as comfortable as possible.
Though you must not engage in intense physical activity for several weeks, you will likely be encouraged to resume low-intensity activities, such as taking gentle walks, early into your recovery. Approved physical activity is essential for optimal circulation and proper healing.
Cost
No two massive weight loss makeovers are the same, so there is no one set price. The cost of this surgery reflects the number and type of procedures being performed, as well as factors like the total surgery time and facility and anesthesia fees.
Contact
To find out if you are a candidate for a massive weight loss makeover in New York City, Westchester, or Long Island, contact Greenberg Cosmetic Surgery and Dermatology today. We'll have you come in for a consultation to determine which cosmetic treatments best suit your needs and concerns.