Ultherapy
Consultations offered at our six convenient locations in NYC, Long Island, Southampton, Smithtown, Scarsdale, NY and Boca Raton, FL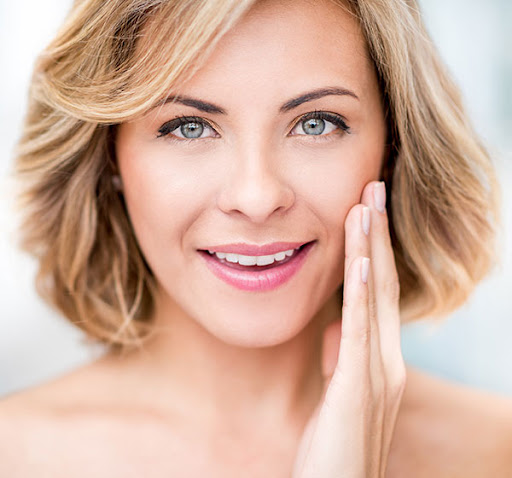 Patients who want to reverse the signs of aging without undergoing surgical procedures are often great candidates for Ultherapy®. Available at our offices in Long Island and Manhattan, NY, this popular procedure uses ultrasound therapy to tighten and refine the appearance of skin. Ultherapy can be performed on its own or in conjunction with other facial cosmetic procedures for the most dramatic results.
Procedure
Ultherapy is a Food and Drug Administration-cleared, non-invasive, and highly safe treatment for patients who want to address cosmetic concerns on their neck, chin, cheeks, brow area, and chest. Using focused ultrasound therapy, Ultherapy sends safe, strategic bursts of energy beneath the skin, heating the underlying tissues. This process can stimulate and promote new collagen growth without damaging or affecting your appearance. In a single treatment, Ultherapy can reduce the appearance of fine lines and wrinkles around the face or tighten the skin on the décolletage
The procedure lasts anywhere from one to two hours depending on how many areas you are addressing. During your session, we will cleanse your skin and apply an ultrasound gel to facilitate treatment. We will then use a handheld device to deliver targeted ultrasound therapy to your areas of concern.
Advantages
Ultrasound energy has been widely used since the 1950s. With innovative new technology, we use Ultherapy to address a range of concerns with unique benefits.
NO DOWNTIME
Ultherapy is non-surgical, chemical free, and there is no downtime associated with recovery from the procedure. You can enjoy tighter, rejuvenated skin from the brow to the chest and return to your normal routine immediately following treatment.
SAFE AND NON-INVASIVE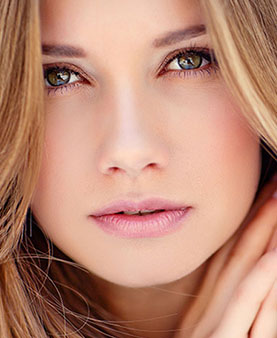 Ultrasound technology is non-invasive and does not damage any of the outer layers of skin. Ultrasound energy can promote collagen growth and skin tightening in the deeper tissues without removing the surface layers of your skin like many laser treatments. Most patients only experience a warming sensation and little to no sensitivity during the procedure. According to a National Center for Biotechnology Information study (NCBI), the most commonly reported side effect among patients undergoing focused ultrasound therapy was a light discomfort during the session.
HIGHLY EFFECTIVE
A study presented by the NCBI found that high-intensity focused ultrasound was highly effective in treating wrinkles and skin laxity in facial areas including the jawline and around the mouth. All patients surveyed in the study experienced similar satisfaction with their treatment, and most patients saw noticeable results after only one treatment. While you can see some effects immediately following the treatment, the most dramatic results occur in the next two to three months following as your skin's own rejuvenating processes take effect.
Cost
The cost for Ultherapy will depend on several factors. The number of sessions will influence the final price, as will the severity of the cosmetic issues being addressed.
Contact
If you are ready to take the next step to become a better you, contact Greenberg Cosmetic Surgery today and schedule an appointment.