Rhinoplasty for Teens
Consultations offered at our six convenient locations in NYC, Long Island, Southampton, Smithtown, Scarsdale, NY and Boca Raton, FL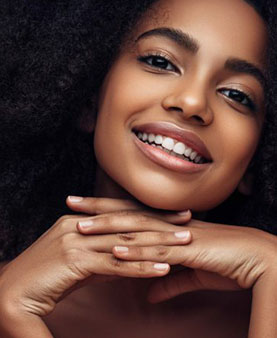 Being a teenager comes with its challenges, most of which are out of our control. Sometimes, it may even feel like nothing is in our control. Here's one thing that can be in your control- how you look.
We all know how important it is to look good and feel comfortable in our own skin. Because when you look good, you feel good too. Take back control of your appearance with the help of Greenberg Cosmetic Surgery. Read on to learn about the benefits of getting a rhinoplasty done early.
Improved Self-Esteem and Confidence
Having self-esteem is of utmost importance, especially in our younger years. We carry it with us our entire lives. Essentially, to have self-esteem you must hold yourself to a certain standard, always showing yourself love, respect and admiration. But, if you are not happy with how you look, that can be tough.
The nose is at the pinnacle of our facial construction. The shape of the nose directly affects the shape of the entire face, including the eyes, cheeks and mouth area. If you're unhappy with the appearance of your face, a rhinoplasty may be perfect for you.
Always Take The Perfect Picture
How you present yourself on the internet is critical in an age where digital presence and awareness are at the forefront. If you dread looking at yourself after your picture is taken, you may want to consider having rhinoplasty surgery.
Rhinoplasty surgery, more commonly referred to as a nose job, can help you feel more confident with your appearance. With the help of Greenberg Cosmetic Surgery, you'll never take an unflattering picture again.
Quicker Healing and Recovery
As we get older and start joining the professional workforce, we have less and less free time on our hands. That's why it could be beneficial to take advantage of all that down time you have when you're young.
Having a rhinoplasty performed by the experts at Greenberg Cosmetic Surgery, you'll have plenty of time to heal and recover when you have it done during one of your long breaks. It's important to enjoy all of the down time that you have now. When you have a nose job done in your younger years, you're able to dedicate more time to the healing and recovery process.
Trust The Experts
For some teens, an overly prominent nose or one that has a hump can be a cause for concern. It can lead to teasing and embarrassment, and possibly low confidence levels.
A teen rhinoplasty helps patients change the shape of their nose by resizing or reshaping them. It may also help teenagers feel better about themselves when they're going through an important phase in their life.
If you are considering having your nose done early, it is best to consult with a board-certified or board-eligible plastic surgeon who has experience performing this type of surgery. The doctor will take into account your goals and expectations before recommending any procedure.
Contact the experts at Greenberg Cosmetic Surgery today to learn more.
Contact
Contact Greenberg Cosmetic Surgery and Dermatology to find out more about rhinoplasty in Manhattan. Schedule your informative and helpful consultation to take the first step towards achieving your functional and cosmetic goals.