Mini Facelift
Consultations offered at our six convenient locations in NYC, Long Island, Southampton, Smithtown, Scarsdale, NY and Boca Raton, FL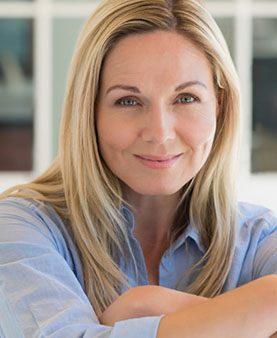 Are you considering a mini facelift in New York City, Westchester, or Long Island? Double board-certified plastic surgeon Dr. Stephen T. Greenberg and his team of skilled medical professionals have many years of experience with this surgery and are considered top providers of mini facelifts in the Tri-State area.
With their aesthetic expertise and commitment to individualized treatment, Dr. Greenberg and his colleagues have helped many patients restore a youthful appearance with this facial plastic surgery.
What Is a Mini Facelift?
A mini facelift is a surgical procedure that can resolve signs of aging in the lower face. This cosmetic surgery is commonly performed to:
Smooth and tighten skin in the lower face
Eliminate jowls
Increase the definition of the jawline
Ideal Candidate
In general, candidates for a mini facelift must be in good overall health. Since a mini facelift does not address signs of aging in the midface or upper face, patients with concerns in these areas may be better candidates for a full facelift or a combination procedure that pairs a mini facelift with eyelid surgery and/or a brow lift.
Consultation
To make sure you are a good candidate, you will first be scheduled for a consultation with one of our board-certified plastic surgeons: Stephen T. Greenberg, MD, FACS; Jason M. Weissler, MD; Stephanie A. Cooper, MD.
At this appointment, you will be asked about your medical history, any skin conditions you have, and whether or not you are prone to irregular scarring. Sometimes, we may need lab testing or a medical evaluation from your primary care doctor to ensure you can safely undergo a surgical procedure.
Your consultation will also include a physical examination of your facial structure and tissue. This will allow our surgeon to identify whether additional procedures will be needed to achieve a harmonious final result.
Preparation
During your consultation, your surgeon will explain how to prepare for the procedure and will give you important instructions to follow. You may have to adjust dosages of certain medications before the procedure and during recovery as directed. You cannot smoke from one month before to one month after the surgery date.
During The Procedure
Depending on your needs, you'll be given twilight or general anesthesia. During the surgery, small incisions will be made starting at the hairline above the ear and extending down around the ear. The tissue will then be tightened, excess skin will be removed, and the skin will be redraped.
To complete the procedure, the incisions will be closed. A mini facelift is considered an outpatient procedure, so you will be able to go home the same day.
Expectations
After your surgery, you will be given post-operative recovery instructions on how to take care of your face and what to expect as you heal. Be sure to follow all directions carefully to ensure that you properly care for your incision sites, avoid infection and other complications, and support an expedient healing process.
Some swelling and bruising can be expected in the initial days of your recovery. Unlike a traditional facelift, which can require two weeks of downtime, most mini facelift patients can return to work and many other activities after one week. Strenuous physical exertion should not be resumed until approved by your surgeon.
Post Procedure
Noticeable improvements in the appearance of the lower face can appear within four weeks after the procedure. However, it can take a few months to see the full effect of this facial plastic surgery.
Results of a mini facelift can last up to a decade when patients:
Refrain from smoking.
Use plenty of sunscreen (SPF 30 or higher).
Avoid excessive amounts of time in the sun.
Cost
The exact price of your mini facelift will depend on the specifics of your procedure. Combining a mini facelift with additional facial plastic surgeries, non-surgical facial sculpting treatments, or skin rejuvenation services will impact the overall cost. You will be provided with complete pricing details at your consultation.
Contact
If you are concerned about skin laxity and drooping tissue in the lower face, a mini facelift in New York City, Westchester, or Long Island may be right for you. Mini facelifts can help tighten skin in this area and give you a more youthful appearance. To learn more about mini facelifts at Greenberg Cosmetic Surgery and Dermatology and find out if you are a candidate for this procedure, contact us today to schedule a consultation.