Hydrafacial
Consultations offered at our six convenient locations in NYC, Long Island, Southampton, Smithtown, Scarsdale, NY and Boca Raton, FL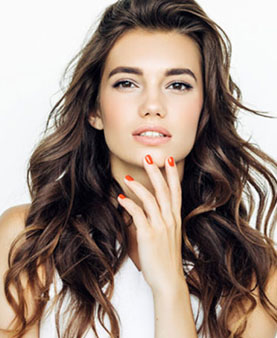 Stephen T. Greenberg, M.D., F.A.C.S offers the HydraFacial® skin renewal procedure at his offices serving Long Island, Manhattan, and the greater New York City area. This noninvasive treatment thoroughly cares for your skin, providing cleansing, exfoliation, extractions, and hydration in one treatment session. It removes surface damage such as dead skin cells and impurities, and also replenishes the skin with antioxidants through Vortex-Fusion®, the most advanced application of nutrients to the skin. The result is fabulous, glowing, healthy skin.
Ideal Candidates
HydraFacial® treatment can be an excellent choice for patients seeking a non-surgical way to help reduce environmental damage, fine lines, and wrinkles on the face while giving the skin a more plump and firm appearance.
Other concerns that HydraFacial® treatment can effectively address include uneven skin tone, hyperpigmentation, enlarged pores, and oily skin. The treatment is gentle, and it is effective for all skin types, including the most sensitive skin.
Procedure
The HydraFacial® treatment, performed by our medical estheticians, merges soothing and invigorating spa therapies with advanced technology to achieve an instant, glowing, lasting result. The HydraFacial® system employs a machine with vacuuming and infusion tools equipped with special nozzle attachments. The process takes about 30 minutes and includes four simple steps:
Clean and Exfoliate: Your face will be cleaned with a small tool that opens your pores and removes the fine layer of debris and dead skin cells.
Acid Peel: We will apply and wash off a gentle acid peel, which will not leave your skin stinging or irritated.
Extraction: Your clogged pores will be cleared with a vortex-extraction nozzle, instead of the typical process of squeezing.
Hydration: We will use a vortex-fusion tool to infuse your skin with a proprietary antioxidant-and collagen-rich serum, instead of simply applying a serum to the surface of your skin.
After treatment, you can apply makeup and return to your normal activities immediately.
Your Results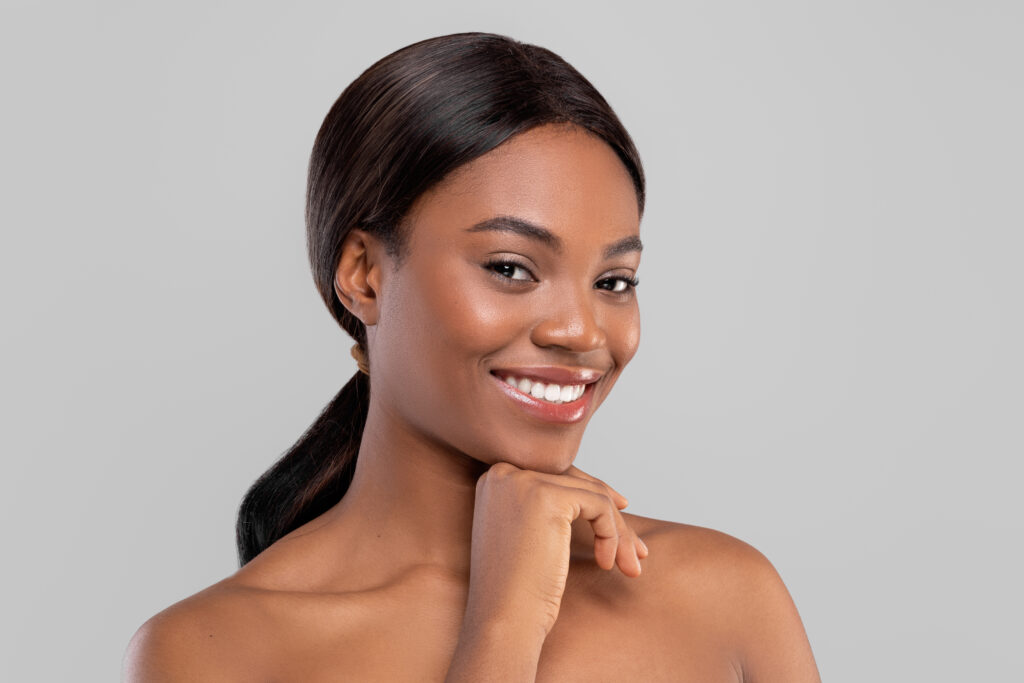 Your skin will instantly look bright and refined and feel calmed, renewed, and invigorated. Compared to other skin renewal methods with comparable results, such as microdermabrasian and facial peels, you face will not be red or feel inflamed. The HydraFacial® improves skin clarity, softness, and smoothness, and improves skin resiliency by protecting it from environmental damage.
The results last longer than traditional facials, since it penetrates the skin deep enough to stimulate collagen and elastin without harming or removing the top layers. Deep-cleaning of the pores can also help prevent future acne outbreaks. To maintain improved skin texture, health, and quality, one treatment per month is recommended. We also offer professional-grade skin products to help you maintain your results.
Benefits
Results are immediately apparent
No downtime
No discomfort
No side effects whatsoever
Specific skin concerns can be targeted
Your skin will instantly look bright and refined and feel calmed, renewed, and invigorated.
Reviews
Please contact us today if you have any questions about Hydrafacial in New York or would like to schedule a consultation at Greenberg Cosmetic surgery. We will build the ideal treatment plan for you in order to help you achieve smoother, more radiant skin.