Botox Cosmetic
Consultations offered at our six convenient locations in NYC, Long Island, Southampton, Smithtown, Scarsdale, NY and Boca Raton, FL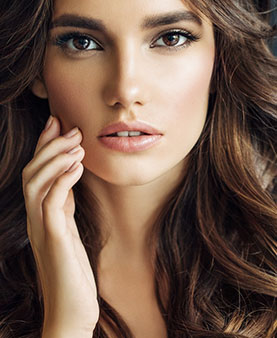 Botox injections temporarily relax treated muscles to resolve many common cosmetic concerns. It takes considerable skill and an eye for artistry to achieve beautiful, natural-looking results with this injectable, which is why so many patients seek the care of the experts at Greenberg Cosmetic Surgery and Dermatology for their Botox treatments.
Double board-certified plastic surgeon Dr. Stephen T. Greenberg and his team of skilled medical professionals have many years of experience with this treatment and are considered top providers of Botox in Manhattan. With their aesthetic expertise and dedication to providing personalized care, Dr. Greenberg and his team have helped countless patients restore a more youthful look with this non-surgical treatment.
About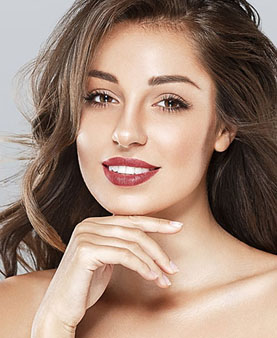 Botox is an injectable neuromodulator product with FDA approval for cosmetic and medical purposes. It is formulated with a toxin derived from the Clostridium botulinum bacterium, which is considered safe for most healthy adults when used by a qualified provider in small, precise doses.
When injected into the overactive muscles responsible for causing specific facial wrinkles, Botox works to stop the muscles from contracting, allowing the associated creases and folds to relax. The effect of the treatment is smoother skin and an overall younger appearance.
For as long as Botox remains active (typically around three to four months), wrinkles will not be able to form or grow deeper. Because of this, Botox is not only an effective intervention for patients with visible age lines, but it can also be an excellent preventative treatment for younger patients who want to avoid developing noticeable wrinkles and folds.
Which Wrinkles Can Botox Treat?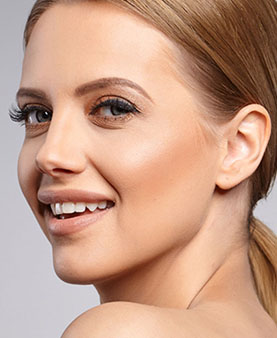 Botox can correct many common facial wrinkles caused by the repetitive muscle movements involved when we make various facial expressions. It is frequently used to treat crow's feet around the eyes, vertical lines between the brows (frown lines), and horizontal forehead wrinkles. Botox can also address bunny lines on the nose, chin wrinkles or dimples, and harsh vertical neck bands.
Ideal Candidate
The best candidates for Botox are healthy individuals who want to address or prevent facial wrinkles. Botox is often ideal for patients looking to achieve facial rejuvenation without the incisions and recovery time of facial cosmetic surgery.
People with a history of keloids or neuromuscular disorders may not be considered good candidates for Botox injections. Additionally, those allergic to the Botox formula will not qualify for the treatment. Before beginning your Botox treatment, a skin test will be performed to ensure you are not allergic to the product.
Your Botox Consultation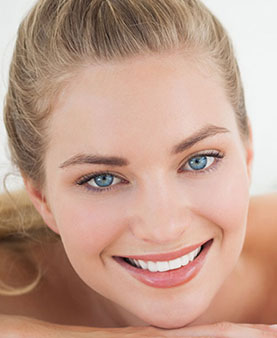 During your Botox consultation, your skin will be carefully examined. You will be asked about your complete medical history, including past treatments, allergies, current medications and supplements, and any pre-existing health conditions. This will help to confirm your eligibility for the treatment.
If you are determined to be a good candidate for Botox, your specific aesthetic goals will be discussed, so our expert injectors can tailor your treatment accordingly. The Botox treatment process will be explained in great detail so you know what to expect. Preparation directions will be given, along with aftercare instructions.
Preparation
Because it's so quick and convenient, Botox is considered to be a "lunch break" treatment. A complete Botox injection session often takes less than 20 minutes.
To begin, the treatment area will be cleansed. Next, small amounts of Botox will be injected at one or more sites in the treatment area to accomplish your desired results.
Recovery and Aftercare
After your Botox appointment, you'll be free to resume your day without any need for recovery time. You will be advised to avoid touching or applying pressure to the treated areas, and you should not apply makeup immediately following your injections.
Minor bruising, swelling, or redness may be present in the treated areas for a short time. It is best to take a break from strenuous activities for at least 12 hours and avoid drinking alcohol for at least 24 hours since these activities can exacerbate bruising and swelling.
Botox results can appear in as soon as 24 hours in some cases, but it can take three to five days for most people. In two weeks, the full benefits of the treatment can be seen.
On average, Botox is effective for three to four months. Additional injection sessions can be scheduled to maintain your enhanced look.
Botox Cost
The cost of a Botox treatment will depend on factors like the number of units of Botox required to deliver your desired results. Price may also be affected by the number of areas targeted for treatment.
Schedule A Consultation
For more information regarding Botox in New York City, Westchester, or Long Island, contact Greenberg Cosmetic Surgery and Dermatology and schedule a consultation. Our team, led by Stephen T. Greenberg, MD, FACS; Jason M. Weissler, MD; Stephanie A. Cooper, MD, looks forward to helping you learn more about the many benefits of Botox.