VelaShape
Consultations offered at our six convenient locations in NYC, Long Island, Southampton, Smithtown, Scarsdale, NY and Boca Raton, FL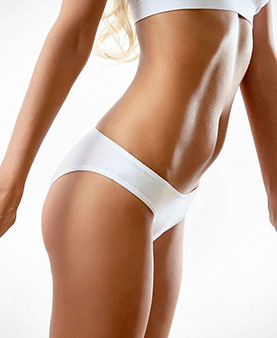 Commonly appearing on the thighs, buttocks, and stomachs of adult women, cellulite is a very common problem that can reduce self-confidence. The dimpled appearance of cellulite results from fat pushing up against connective tissue, which gives the skin surface an uneven texture. Fortunately, Stephen T. Greenberg, M.D., F.A.C.S provides effective cellulite reduction with VelaShape® treatment at his offices serving Long Island, Manhattan, and the greater New York City area.
Procedure
VelaShape® is a non-surgical body contouring treatment used to treat cellulite when diet and exercise are not effective. As a non-invasive procedure, VelaShape® produces noticeable results with little discomfort and no significant downtime. The system combines infrared light, radiofrequency, suction, and massaging rollers in a hand piece to reshape specific areas of the body. The sensation is similar to a warm, deep tissue massage, and most patients say that it is enjoyable.
The radiofrequency energy heats the underlying tissue to melt and break up fat cells, while the suction and massaging action causes the fat to be flushed naturally out of the body. In combination with the maneuvers, the suction and rollers gently lift the skin. VelaShape® treatments are unique because different maneuvers are used to reach different layers of tissue and fat. Many areas of the body can be easily treated, including the arms, thighs, buttocks, hips, abdomen, and under the chin.
Ideal Candidate
VelaShape® is not intended for weight loss. Ideally, patients should have a BMI (body mass index) of less than 30, and have minor to moderate cellulite.
Considerations
VelaShape® treatments are individualized to each patient, depending on the areas that need the most attention. During your consultation, Dr. Greenberg will discuss the number of VelaShape® sessions you may require. Each session will take about 30 minutes. Most patients schedule one to two visits each week in our Manhattan or Long Island, New York, offices.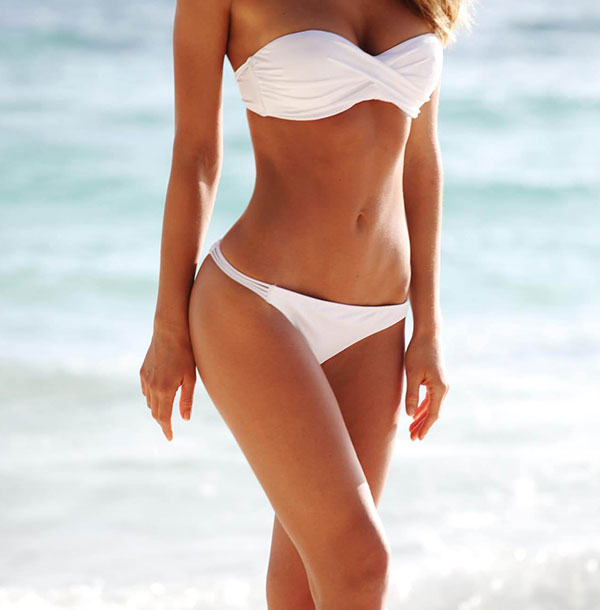 You will lie or recline comfortably while the hand piece is placed directly on the skin of the treatment area. Primarily, you will experience the gentle heat of the device along with the suction and pressure of the mechanical rollers. The sensation is similar to a warm, deep tissue massage, and most patients say that it is enjoyable.
VelaShape® is completely non-invasive, so it does not involve any needles, incisions, or anesthesia. You may experience some redness and swelling, but these should subside quickly, allowing you to return to your normal activities right away. However, many patients choose to combine VelaShape® with other treatments such as liposuction or other body contouring procedures to achieve more comprehensive results.
Results
VelaShape® improves local circulation and will give your skin a smooth, contoured appearance. Although it is not meant for weight loss, VelaShape® leads to a reduction in circumference, and visibly reshapes the treated area. You can expect your skin to look tighter and smoother immediately, but it will likely take several weeks for the fat cells to shrink and produce a significant reduction of cellulite. When your treatments are finished, Dr. Greenberg may recommend that you schedule about one session per month to maintain your results.
Cost
The cost for Cellulite Reduction will depend on several factors. The number of sessions will influence the final price, as will the severity of the cosmetic issues being addressed.
Contact
VelaShape® is a quick, convenient, painless, and effective method of cellulite reduction. Stephen T. Greenberg, M.D., F.A.C.S and his staff are trained in using the VelaShape® System and have helped many patients achieve their desired results. To learn more about how you can benefit from cellulite reduction, contact our practice today.