Laser Hair Removal
Consultations offered at our six convenient locations in NYC, Long Island, Southampton, Smithtown, Scarsdale, NY and Boca Raton, FL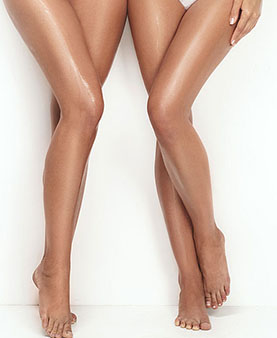 When you choose Greenberg Cosmetic Surgery and Dermatology for laser hair removal in New York City, Westchester, or Long Island, it is easy to enhance your appearance and improve your self-image. Dr. Stephen T. Greenberg and his team of skilled medical professionals have earned a reputation as top providers of laser hair removal in the Tri-State area and take pride in delivering exceptional results with this cosmetic treatment.
What Is Laser Hair Removal?
Laser hair removal is a minimally invasive procedure performed in-office to slow and prevent hair growth. Using an advanced cosmetic laser device, we can remove unwanted hairs and damage the follicles to inhibit their ability to regrow hair. This treatment is helpful for maintaining a smooth, hair-free look in areas such as the:
Chest
Back
Armpits
Bikini line
Legs
Face
Ideal Candidate
Candidates who have naturally lighter skin and darker hair can achieve optimal results with this procedure, though our experts can also provide great outcomes for patients with a variety of other skin tone and hair color combinations. In general, darker hair colors like brown or black respond better to laser hair removal than light blonde, red, gray, or white.
If you have a sunburn, wound, or are experiencing an active flare-up of certain types of skin conditions in the treatment area, you will need to postpone laser hair removal until completely healed. We will be able to assess your candidacy for this treatment during your initial consultation.
Consultation
If you are interested in pursuing laser hair removal, we'll be happy to have you in for a consultation to make sure you are a good candidate. During your consultation, one of our exceptionally qualified medical professionals, such as board-certified plastic surgeon Stephen T. Greenberg, MD, FACS; Jason M. Weissler, MD; Stephanie A. Cooper, MD, will physically examine the proposed treatment sites and ask you about your desired outcome for laser hair removal.
Your medical history and current medication list will also be reviewed, and we will walk you through what to expect during a laser hair removal session. At any time, you are welcome to ask questions, as well.
Preparation
Preparation for treatment requires you to stay out of the sun and avoid doing anything that can harm or irritate your skin. You'll also be asked to adhere to the following directions:
Shave or trim the day before.
Abstain from creams that affect the color of your skin.
Do not pluck, wax, or do anything that alters your hair follicles for at least a month prior.
Avoid blood thinners and anti-inflammatory medications for seven to ten days.
During The Procedure
During the procedure, the laser hair removal device is carefully moved across the treatment area. A concentrated beam of light penetrates the hair follicles in just a few seconds of mild discomfort, similar to a pinprick. This process damages the follicles, disrupting the hair growth cycle.
Expectations
Aftercare starts with preventing side effects by avoiding direct sunlight, sun lamps, or any tanning equipment. Some redness and swelling may occur, similar to a mild sunburn. A cool compress may help minimize any discomfort.
You will also need to adjust your skincare routine, as directed. Depending on the area treated, it may not be advisable to apply makeup, use facial or body scrubs, wear deodorant, and/or cleanse or moisturize the skin with the products you are accustomed to using for a few days or more.
Results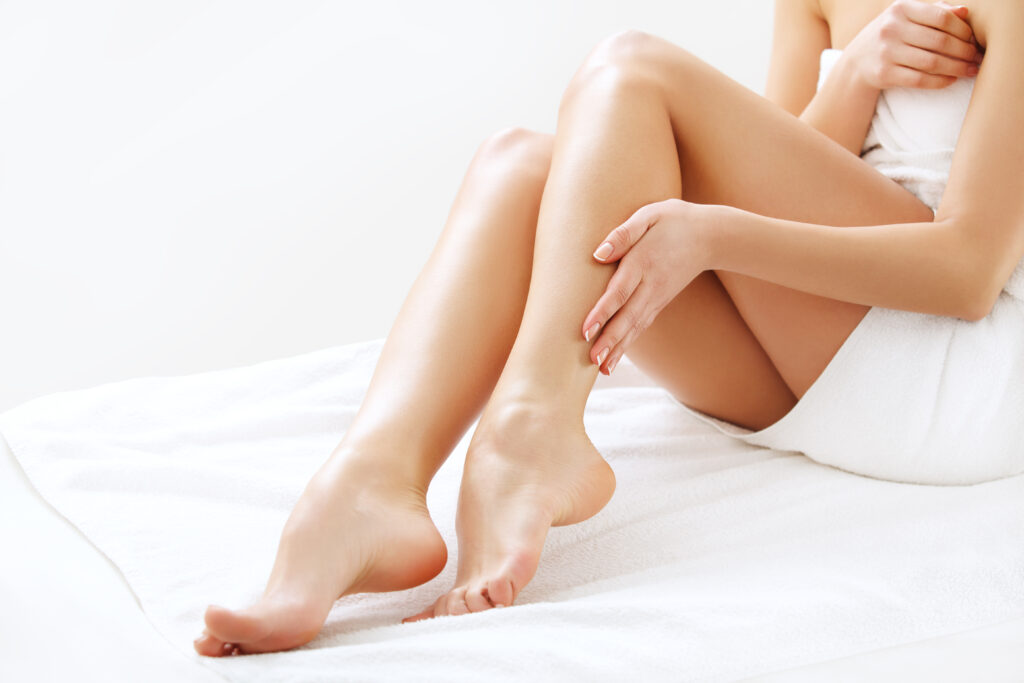 It can take from a few days to a month to see a noticeable reduction in hair and hair growth. Most patients need two to six treatments for comprehensive improvements, due to the nature of the hair growth cycle.
After completing the recommended series of laser hair removal sessions, many patients remain hair-free for several months or more. In most cases, when hair starts growing again, it has a lighter color and finer texture.
Benefits
Unwanted hair can cause self-consciousness, and frequently removing hair by waxing, shaving, and tweezing is time consuming and inconvenient. With laser hair removal, patients can enjoy months or years of effortlessly hairless skin.
Cost
The price of laser hair removal is affected by the number of treatment areas, the size of the treatment area(s), and the total number of sessions needed for the best outcome. During your consultation, we will create a customized treatment plan for you and will review all of the details, including the associated cost, with you.
Contact
To learn more about this cosmetic procedure and whether it is the right choice for you, reach out to our office to schedule a consultation for laser hair removal in New York City, Westchester, or Long Island. Our team strives to provide extraordinarily personalized care and unparalleled results, and we look forward to helping you achieve your aesthetic goals.