Fresh Face Cosmetic Surgery Package
Consultations offered at our six convenient locations in NYC, Long Island, Southampton, Smithtown, Scarsdale, NY and Boca Raton, FL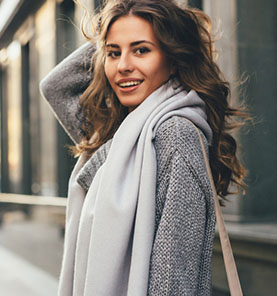 Renew your profile with our Fresh Face package!
Are you self-conscious of your facial profile features? Are your features not harmonic with your aesthetic vision? Greenberg Cosmetic Surgery can help the profile of your daydreams become a reality through our Fresh Face package! Our Fresh Face package can help you redefine your facial features to reveal the true you.
Led by Dr. Stephan Greenberg, a nationally renowned cosmetic plastic surgeon, Greenberg Cosmetic Surgery aims to help you achieve the true you with compassionate care and the most effective procedures. Your safety and satisfaction are our highest priority. Contact us today to schedule your consultation and learn more about our Fresh Face package!
About
With our Fresh Face package, you no longer have to reflect on your aesthetic in your daydreams! Dr. Greenberg and his team of experts can help redesign your facial features through a wide variety of the most advanced cosmetic procedures. Correct sagging skin, restore facial harmony, or enhance your highlights and achieve your perfect reflection.
Package Details
Dr. Greenberg and his team can implement a variety of our facial procedures into your Fresh Face package including a combination of a:
Facelift
Eyelid lift
Rhinoplasty
Chin augmentation
Fat transfer
Lip augmentation
Cheek augmentation
And more
Ask a member of our team during your consultation about which of our redefining procedures can be included in your personalized Fresh Face package!
Ideal Candidate
Good candidates for our Fresh Face package procedures are those who are looking to enhance, alter, or redefine aspects of their facial profile. Additionally, our Fresh Face package procedures may be right for you if you:
Are self-conscious or unsatisfied with the current appearance of your facial features
Have not been satisfied with or seen significant results from non-surgical treatments
Are searching for a momentous improvement in your facial profile
Are not pregnant at the time of your procedure(s)
Our team will evaluate your medical history during your consultation to properly determine if your may be a candidate for your procedure(s) of choice.
Contact
If you are ready to take the next step to become a better you, contact Greenberg Cosmetic Surgery today and schedule an appointment.