Cellfina
Consultations offered at our six convenient locations in NYC, Long Island, Southampton, Smithtown, Scarsdale, NY and Boca Raton, FL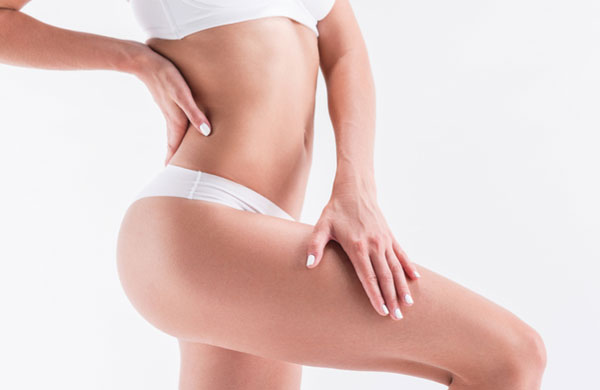 Did you know that Cellfina has been FDA-approved to treat and reduce the appearance of cellulite? While cellulite isn't harmful to your health and wellness, it can be easy to feel self-conscious over. Greenberg Cosmetic Surgery now offers CellfinaⓇ, a revolutionary treatment to reduce cellulite for a smoother, healthier-looking surface.
Procedure
Approved by the FDA, CellfinaⓇ is a minimally invasive cellulite reduction treatment. Combining a proven cellulite reduction treatment with cutting-edge technology, CellfinaⓇ targets cellulite-causing bands just under the surface of the skin typically found in fat on the thighs and buttocks. CellfinaⓇ is able to break down these bands and help smooth away cellulite for a healthier, silkier complexion.
Results
Many people who have been treated with CellfinaⓇ have seen noticeable results of smoother-looking skin in as little as 3 days. These amazing results have been known to last at least 3 years! Ultimately, results will vary from person to person.
Considerations
CellfinaⓇ grants minimal downtime, allowing you to return to your schedules faster as opposed to more invasive or surgical procedures.
Cost
The cost of your Cellfina treatment in New York or Florida will depend on several factors including the total number of treatments needed to attain your ideal results. Price and payment options for your Cellfina treatment will be discussed during your consultation. 
Contact
Greenberg Cosmetic Surgery is the premier destination for a wide range of aesthetic solutions including CellfinaⓇ. Led by Stephen T. Greenberg, M.D., F.A.C.S, a nationally renowned cosmetic plastic surgeon, Greenberg Cosmetic Surgery aims to help you achieve the true you with compassionate care and the latest, most effective treatments. Contact us today to schedule your consultation and find out if CellfinaⓇ is the right cellulite treatment for you.