Laser Tattoo Removal
Consultations offered at our six convenient locations in NYC, Long Island, Southampton, Smithtown, Scarsdale, NY and Boca Raton, FL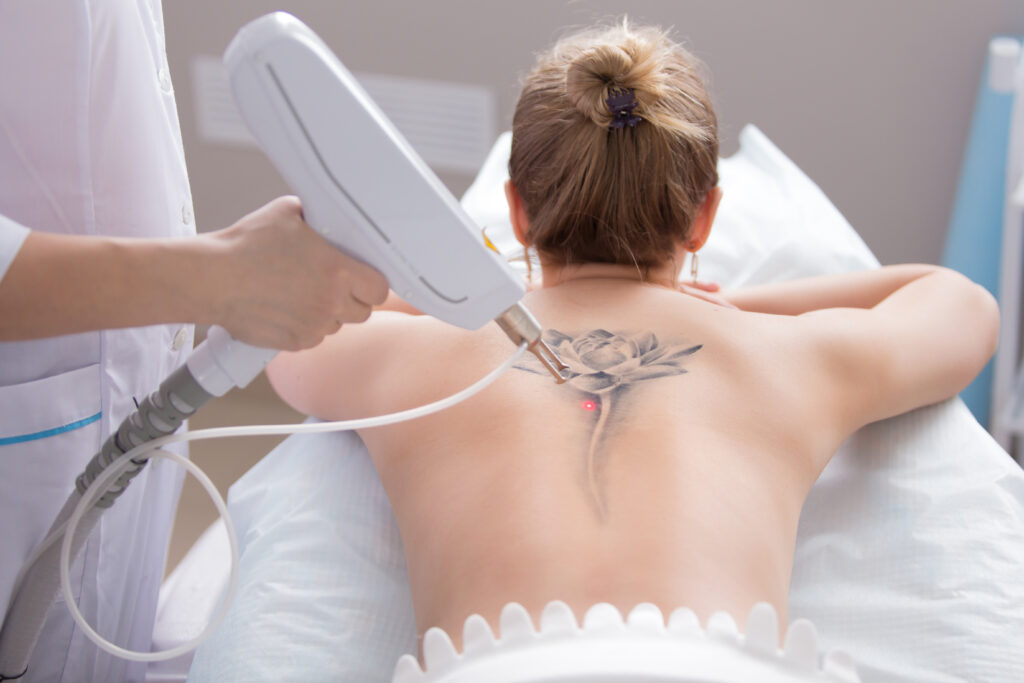 Don't Regret It…Remove It! Tattoos have become a popular form of self expression, with nearly one third of Americans having one or more tattoo. A more fascinating statistic is that nearly 40% of those with tattoos, also have tattoo regret. Previously, there were limited options for managing tattoo regret: living with a tattoo you don't want; seeing old technology that didn't completely remove the tattoo, was painful, and required a dozen or more treatments; covering the tattoo with a new tattoo. New technology has introduced a new option – complete removal of all types of tattoos, on all skin types, in up to half the treatments
The Latest Technology:
up to 100% removal of your tattoo, including color
minimal discomfort during treatment, with topical/local anesthesia upon request for more sensitive areas
no exclusion because of skin color, or previous tattoo removal treatments
better results in half the treatments
less time between treatments
the ability to tattoo over a treated area
tattoo removal of permanent makeup
skin lightening for benign hyperpigmentation
variable laser settings for a more comprehensive and personalized treatment plan
Consultation
Our staff will examine the tattoo, the surrounding skin, and the patient's goals for removal. During the examination, a personalized treatment plan will be created detailing the intensity and frequency of the laser treatments, as well as the anticipated result based on the patient's needs. The tattoo removal process can begin that day, and subsequent appointments will be outlined as needed.
Tattoo Regret
Patients have varying reasons to remove a tattoo, such as a new job which may not embrace tattoo culture, a scar that has disrupted the design of a tattoo, desire to remove a name or memory, philosophical changes that may happen with age or station, and sometimes the tattoo itself may not match the aesthetic that the patient wanted. Misspellings happen (always proof and spellcheck your tattoo!), relationships may change, and preferences and tastes evolve. With Laser Tattoo Removal, you no longer have to live with Tattoo Regret!
Cost
The cost for Laser Tattoo Removal will depend on several factors. The number of sessions will influence the final price, as will as the size of the tattoo. If you would like more information please contact us today!
Contact
Please contact us today if you have any questions about Laser Tattoo Removal or would like to schedule a consultation at Greenberg Cosmetic Surgery and Dermatology.