Fractora
Consultations offered at our six convenient locations in NYC, Long Island, Southampton, Smithtown, Scarsdale, NY and Boca Raton, FL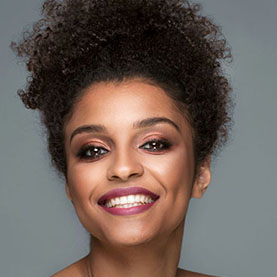 Fractora is a safe, clinically proven way to tighten and contour skin and improve its texture naturally through the stimulation of your own collagen. Stephen T. Greenberg, M.D., F.A.C.S provides Fractora treatment at his offices serving Long Island, Manhattan, and the greater New York City area.
What Is Fractora?
Fractora is a completely non-invasive and non-surgical treatment. A single Fractora treatment tightens your existing collagen and stimulates new collagen growth. Improvements are both immediately visible and last for up to six months. Fractora works on your face, forehead, eyes, nasolabial folds, jawline, jowls, and the area under your chin. The results can last for years.
Your Fractora Consultation
Dr. Greenberg will meet with you at either his Manhattan or Long Island state-of-the-art cosmetic surgery office. He will look at the condition of your skin and assess your health and medical history. Dr. Greenberg will discuss with you the Fractora process in detail and answer all of your questions.
Dr. Greenberg will show you before and after photos and tell you about what you can expect during and after the Fractora procedure. He will determine if you are a good candidate for a Fractora treatment. Fractora works on all skin types and tones but women 35-60 generally have the best and most predictable results.
Procedure
Normally, the complete Fractora procedure can be performed in just one session at Dr. Greenberg's Long Island cosmetic surgery office. Your session will last from 20 minutes to two hours, depending on the treatment area. General anesthesia is not required, but to make sure you are comfortable Dr. Greenberg may offer you light pain medications prior to treatment.
During the treatment, you'll feel a brief, heat sensation each time Fractora delivers its unique Capacitive Radiofrequency (CRF) technology. This technology safely heats your skin's underlayer and the web of collagen in the inner layer.
You should feel and see your skin being smoother, firmer, and tighter immediately after your Fractora treatment. You may also notice some contouring effects which will begin enhancing the shape of your face. Usually, only one Fractora treatment is needed to see lasting results.
Recovery
After your Fractora treatment, your skin may be slightly red for a day or two. But most people resume regular activities immediately after treatment, with no downtime or special follow-up care.
After the Fractora procedure, you should continue to see improvements to your skin as a result of the production of new and increased collagen, as well as some additional contouring effects due to continued tightening over time. These effects will continue for up to six months.
Treatment
The cost of your Fractora treatment will be discussed as a part of our consultation at Greenberg Cosmetic Surgery and Dermatology. Our team can also go over the payment options we accept including financing options.
Contact
To find out more about Fractora treatments provided by Dr. Greenberg through his Long Island practice, contact us today to schedule a consultation. Dr. Greenberg can answer any questions you may have about Fractora.