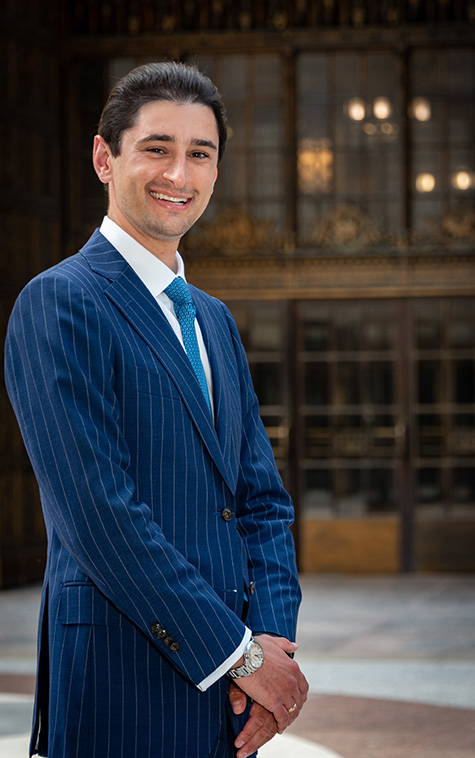 Jason M. Weissler, M.D., completed his plastic surgery residency at the prestigious Mayo Clinic in Rochester, Minnesota, the number one hospital in the world, according to U.S. News & World Report and Newsweek. During his plastic surgery training, Dr. Weissler gained extensive firsthand experience in both aesthetic and reconstructive plastic surgery alongside the nation's leading plastic surgery experts.
During his residency, he gained multidisciplinary experience using the most innovative and advanced surgical techniques in face, eye and neck lift procedures, facial rejuvenation, rhinoplasty, breast surgery, and body contouring.
Dr. Weissler is a New York native. He attended the highly competitive combined B.S./M.D. Early Selection Program at The George Washington University where he earned his undergraduate and medical degrees. In addition to his distinguished education, he completed a one-year Postdoctoral Research Fellowship at The University of Pennsylvania Division of Plastic Surgery and published numerous articles in plastic surgery's leading scientific journals. His academic excellence led him to one of the nation's elite Plastic Surgery residency programs at the Mayo Clinic, culminating with him serving as Chief Resident. Dr. Weissler was also selected as one of the first Plastic Surgery Chief Residents to be honored with the title of Instructor.
Dr. Weissler is continually recognized for his academic achievements and research as well as his sophisticated surgical training. He has authored over forty-five peer-reviewed research publications in the highest respected journals and has presented his work across the world. His academic accolades and elite training have led him to be an invited reviewer for the Aesthetic Surgery Journal, Cosmetic Plastic Surgery's top Journal.
The philosophy that the "needs of the patient come first" has been an integral part of Dr. Weissler's development as a Plastic Surgeon. Having trained at the Mayo Clinic, his mission is always to deliver the highest quality care through the latest and most advanced techniques. He is passionate about providing exceptional care to meet each patient's diverse needs and recapture the beauty of self-confidence by providing quality and natural results.