Otoplasty
Consultations offered at our six convenient locations in NYC, Long Island, Southampton, Smithtown, Scarsdale, NY and Boca Raton, FL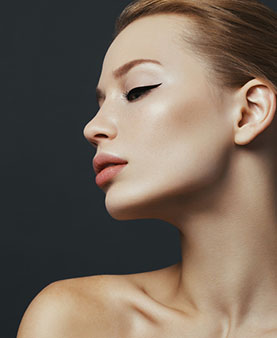 Improve the Shape and Appearance of Ears for Both Children and Adults
Otoplasty can reduce the appearance of overly large or protruding ears for patients as young as five years old. This precise procedure can also provide better ear placement for adult patients who are struggling from low self-confidence due to the size of their ears. Dr. Stephen T. Greenberg is certified by both the American Board of Plastic Surgery and the American Board of Surgery. With his extensive experience and years of training, he makes it a priority to deliver the best results for his patients in the Long Island area. Dr. Greenberg can tailor an otoplasty procedure to achieve your goals with natural-looking results.
What Can Otoplasty Address?
Otoplasty can address a variety of concerns for both children and adults, including:
Large ears (macrotia)
Protruding ears (on one or both sides)
Unsatisfactory results of a previous otoplasty
Asymmetrical ears
"Cauliflower ear" (damaged ear cartilage)
By removing tissue and adjusting the angle of your ears, an otoplasty procedure can create a more streamlined profile to boost your confidence.
Ideal Candidate
The best candidates for otoplasty include healthy, non-smoking patients who are unhappy with the appearance of their ears. This procedure has also proven beneficial for healthy children over the age of five once the ears have fully developed. Patients who have chronic ear infections or a life-threatening medical condition may not qualify for this cosmetic procedure. To determine whether you are a good candidate, Dr. Greenberg will perform a thorough examination, carefully reviewing your past medical history and current health conditions, making sure there is not anything that might place you at risk for complications.
Procedure
On the day of the surgery, we will administer anesthesia to provide the utmost comfort. Otoplasty can be performed under local or general anesthesia depending on your desired level of comfort. Once you are comfortable, Dr. Greenberg will begin the procedure.
The location of your incisions will depend on whether you are undergoing an ear pinning or ear reduction procedure. During ear pinning, an incision is made in the natural crease behind the ear to adjust the angle of the cartilage. For an ear reduction, incisions are typically made discreetly within the natural folds of the ear to reduce and improve the shape and size of the ear by removing excess cartilage and tissue. For patients with both protruding and overly large ears, a combination of the two procedures can be performed.
Once Dr. Greenberg is satisfied with the results, he will close the incisions with both internal and external sutures. Internal sutures will naturally dissolve on their own. External sutures will be removed seven to 10 days later.
Expectations
Because otoplasty is an outpatient facial procedure, you will be able to return home the same day. Before leaving our facility, you will be given post-operative instructions to assist you in your recovery. Following these instructions, resting with your head elevated, and taking your medications as directed will help reduce discomfort and swelling. Most patients are able to return to school or work in three to five days and resume exercise in three to four weeks.
About a week after surgery, you will return to our office for a follow-up visit. The thicker bandages will be removed and you will be given a special headband to wear. This compression garment should be worn as directed by Dr. Greenberg. It is designed to not only reduce swelling but guide your ears into the proper position. While your results are immediate, the overall recovery takes about six weeks. As the swelling and bruising subsides, you can begin to enjoy your newly shaped and positioned ears.
Contact
If you are ready to take the next step to become a better you, contact Greenberg Cosmetic Surgery today and schedule an appointment.
FAQ
Understanding the Factors that Affect Otoplasty Cost
If you or your child has protruding or irregularly shaped ears, otoplasty can be an effective solution. At Greenberg Cosmetic Surgery, we want you to be fully informed about the procedure, including its cost. Dr. Stephen T. Greenberg will discuss what factors affect the final cost. These considerations can include the type and extent of procedure selected. anesthesia, operating room fees, follow-up care, and surgeon's experience. During a complete consultation, Dr. Greenberg will help you choose a procedure that will achieve your specific goals. Contact us today to learn more about otoplasty cost at our Long Island and Manhattan, NY-area practices.
How Treatment Type Affects Cost
Dr. Greenberg can perform several otoplasty techniques. During a basic procedure, he will create tiny incisions behind your ears, and gently reposition your ears, drawing them in closer to the side of your head. He will place small sutures to keep the cartilage in place, and remove the stitches in four to six days.
Most patients find that otoplasty is a worthwhile investment that provides excellent results and an improved quality of life.
If you feel that your ears are too large or have an unusual shape, we may trim and reshape your cartilage. Often, he can use otoplasty to correct severe congenital defects. This latter method will cost more than basic otoplasty, since it is a lengthier procedure and more complex.
Anesthesia, Operating Room Fees, And Post-Operative Care
During your consultation, you and Dr. Greenberg will consider the different types of anesthesia. In most cases, he will administer local anesthesia prior to your surgery. However, if you are nervous about the treatment, or if he is operating on your child, he may recommend an alternative sedation option.
Surgical facilities and hospitals often charge additional fees. At Greenberg Cosmetic Surgery, facial surgery procedures will take place at our ambulatory center in Woodbury. Using our own facility, we can provide more accurate treatment estimates and affordable final costs.
Following otoplasty, you will typically have one or more appointments with Dr. Greenberg. If you require more extensive post-operative treatment, your costs will be higher. Fortunately, otoplasty typically involves a brief recovery time and minimal follow-up care.
Investing In Surgical Experience
A less-experienced surgeon will sometimes charge less than a veteran physician. When patients choose a less-experienced surgeon, they run the risk of requiring additional treatments or revision surgery due to unsatisfactory results. In some cases, patients may even require medical treatment to address post-surgical complications.
However, when you select an experienced doctor like Dr. Greenberg, his skill and experience provides safe, pleasing results. Dr. Greenberg has performed thousands of plastic surgery procedures. He is certified both by the American Board of Plastic Surgery and the American Board of Surgery. Dr. Greenberg is also nationally renowned for his expertise and has been featured in many major publications.
Financing Options At Greenberg Cosmetic Surgery
Dr. Greenberg provides world-class treatment to his patients, but also wants to make it affordable. At Greenberg Cosmetic Surgery, we offer CareCredit® and Prosper™ Healthcare Lending.
With their fixed, flexible, and no-interest repayment plans, it is easy to achieve the enhanced appearance you desire. Our team will help you choose a payment option, and guide you through every step of the application process.
Schedule Your Personal Evaluation
Most patients find that otoplasty is a worthwhile investment that provides excellent results and an improved quality of life. To learn more about otoplasty cost and receive a personalized estimate, schedule an appointment today.