Modern Mommy Makeover
Consultations offered at our six convenient locations in NYC, Long Island, Southampton, Smithtown, Scarsdale, NY and Boca Raton, FL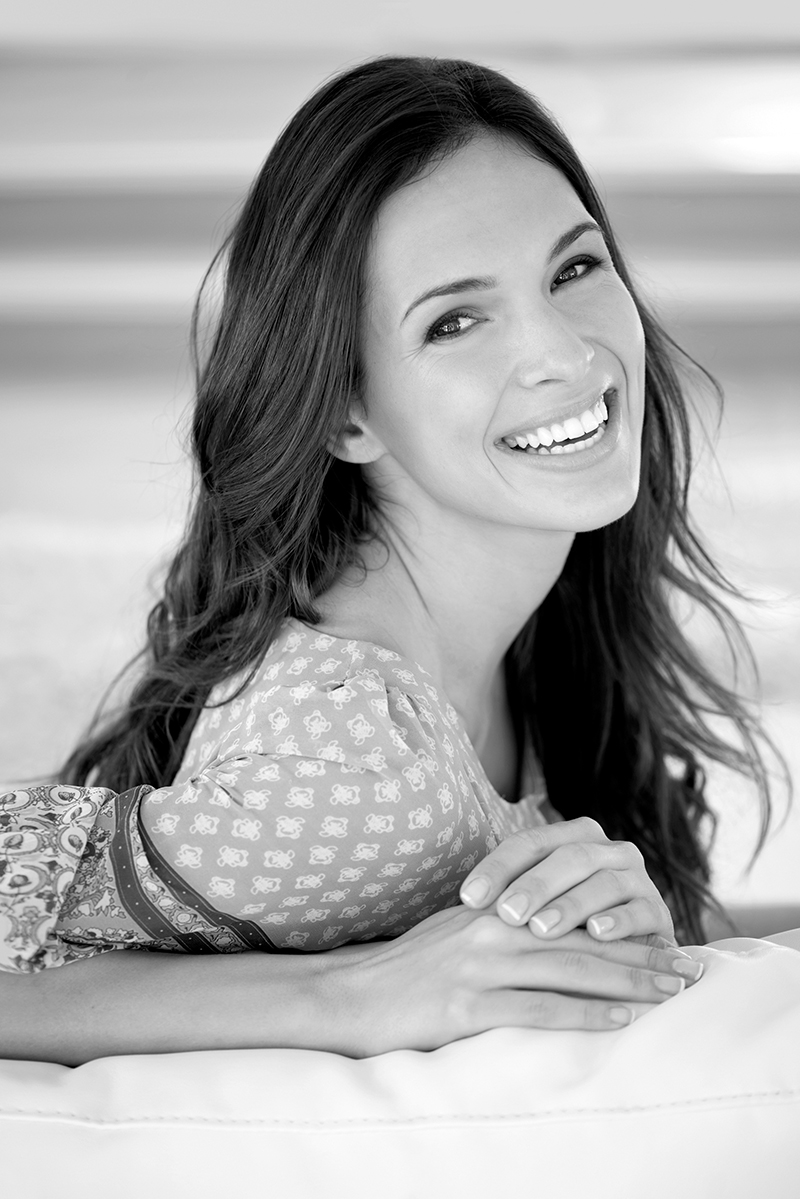 Becoming a mother is an incredible thing. However, it's not easy on the body. You may find yourself with sagging skin and breasts, stretch marks, and excess fat deposits that won't go away no matter how much you diet or exercise. While you can't turn back the clock, a mommy makeover surgery in New York could be just what you need. It's possible to restore your pre-pregnancy body and restore your self-confidence!
The Different Procedures
The mommy makeover procedure helps you lift sagging breasts, flatten your belly, transform problematic thighs, and more. It's possible to look beautiful AND enjoy all the joys that motherhood brings – they're not mutually exclusive. Our mommy makeover surgery can include multiple procedures depending on your needs, and we'll highlight them below.
Breast Surgery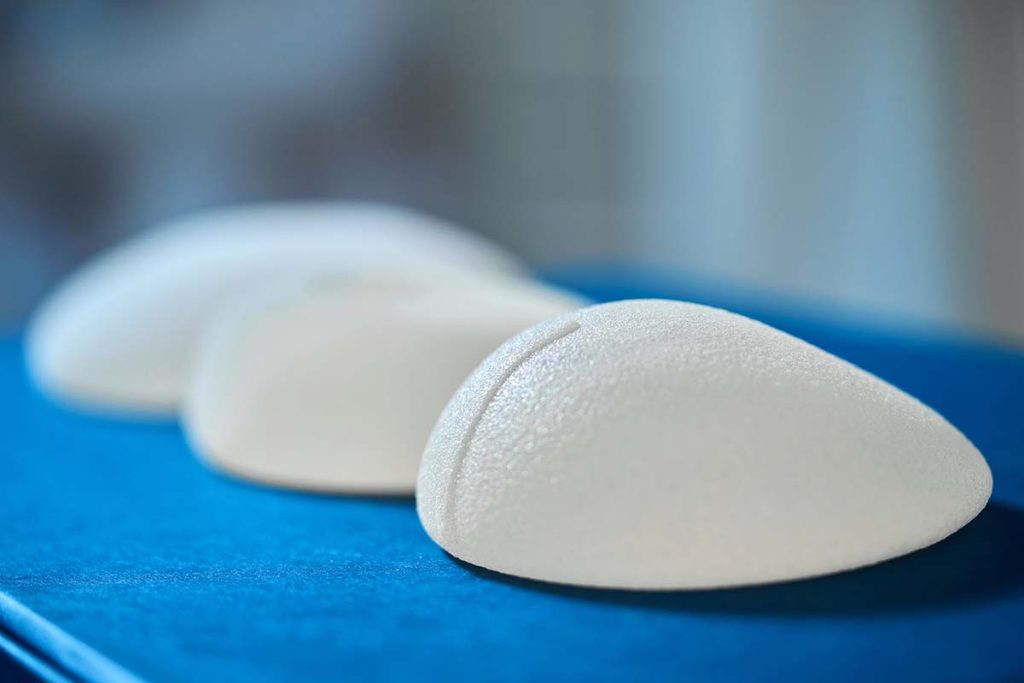 Mommy makeovers can include two types of breast surgery: breast augmentation, breast lift, or both combined together:
Breast Augmentation
After pregnancy or breast feeding, your breasts may have lost volume and fullness. Breast augmentation surgery enhances the fullness of your breasts, making them more youthful. Breast implants add volume and are inserted into the tissue to help you regain your original fullness. This breast procedure does not remove any excess breast skin, sagginess, or change the overall breast shape.
Breast Lift
Sagging breasts after childbirth and motherhood is very common. To regain the breast of your pre-baby body, a breast lift with or without breast augmentation is recommended. This cosmetic surgery corrects breast ptosis and sagginess by removing the excess breast skin, raising your breasts, and repositioning the nipple and areola. The goal of this procedure is to create a natural, and youthful appearance.
Breast Reduction
If your breast has an excess amount of breast tissue and you experience back pain and/or sagginess, a breast reduction can be considered. This plastic surgery procedure helps remove excess skin and breast tissue.
Body Surgery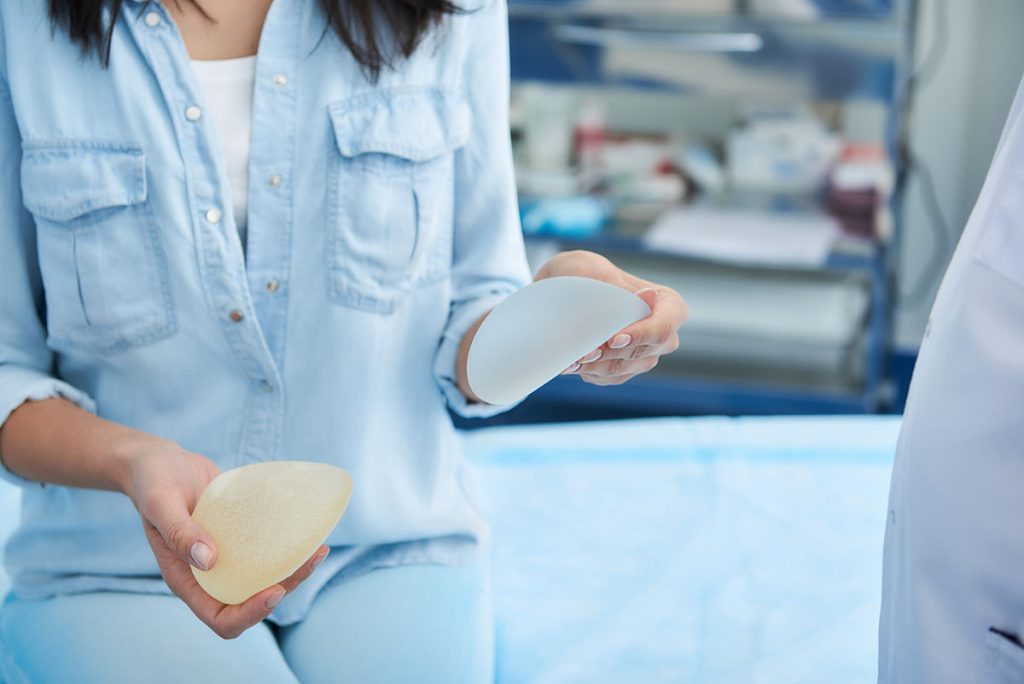 A woman's body suffers greatly during pregnancy and afterward. Excess fat deposits, loose skin that won't return to its pre-pregnancy size, and other problems can make you self-conscious:
Tummy Tuck procedure
A tummy tuck is designed to remove excess abdominal skin and fat and can even restore weakened or separated abdominal muscles. Based on your body and goals, our experienced plastic surgeon will be able to recommend which type of tummy tuck is recommended for you – mini tummy tuck, regular, or fleur de lis. Each technique helps achieve a flat-toned stomach even when a healthy diet and exercise couldn't help you recover your pre-pregnancy shape.
Liposuction
Liposuction removes excess fat. It treats problem areas all over the body, from the stomach to the flanks, back, arms, thighs, and more. It can be combined with a tummy tuck and other procedures to create an all-over change.
Brazilian Butt Lift
A Brazilian butt lift, also known as buttock augmentation, helps restore lost volume on the buttocks. It is designed to increase the fullness of your buttocks, making them rounder and more pronounced. It's possible to reclaim your pre-pregnancy curves.
Expectations
Understand that the recovery time and process will be highly individual and will depend on the number of procedures performed and their extent. A mommy makeover can radically transform your body, rolling back the years and eliminating the side effects
of pregnancy. However, it will come with some downtime. Below, we'll discuss what you need to know.
DOWNTIME
You'll spend at least a few days in bed recovering after plastic surgery. If you have a tummy tuck, you can expect about two weeks of downtime, followed by up to six months of lighter recovery. Pain medication will also be prescribed to make the recovery more comfortable.
ACTIVITY
Even if you do not have a few weeks of downtime, your activity level will be curtailed. You should avoid lifting or bending for three to four weeks and not lift more than 25 pounds. We recommend that you make meals ahead of time and freeze them so they can be reheated easily or have someone else cook for you during your recovery period.
COMPRESSION GARMENTS
Depending on the procedures included in your mommy makeover, you may need to wear compression garments. These are designed to reduce swelling while helping the skin adhere to your new body shape. Make sure you follow your post-operative instructions closely.
PHYSICAL HELP
Most patients will need someone with them for the first few weeks to assist with everyday tasks, like getting out of bed, heating food, and toileting. You should also arrange for childcare if you have young children that require physical care.
PATIENCE
Many patients are surprised that they do not notice an immediate difference in their bodies. This is due to swelling from plastic surgery. It can take up to six weeks for breast and abdominal swelling to begin subsiding, so have patience.
LYMPHATIC MASSAGE
We recommend lymphatic massage during the recovery period to speed healing and reduce the chance of scarring. Your care team will instruct you on conducting this type of massage so you can do it at home.
Ideal Candidate
While pregnancy affects all women, that does not mean that all women are well-suited to plastic surgery. Your medical history will be discussed during your mommy makeover consultation, The best candidates for a mommy makeover procedure:
Good Physical Health
You should be in good physical health, near your ideal and healthy weight. A mommy makeover is not a weight loss solution and only helps eliminate stubborn fat deposits that will not resolve through diet and exercise.
Realistic Expectations
Plastic surgery can be incredibly transformative, but it's important to have realistic expectations. Dr. Greenberg will discuss your goals and help you understand exactly what to expect from the procedure during your initial consultation.
Nonsmokers
Smoking damages your circulatory system, slows down healing, and can lead to unwanted complications. If you currently smoke, you will need to quit before your procedure.
Costs
Many different factors will affect the cost of your mommy makeover surgery, including the following:
Procedures Included
Because a mommy makeover is a customized combination of procedures for each woman. The procedures included in your makeover surgery will affect the final cost. For instance, if you only need a BBL and liposuction but not a tummy tuck surgery, your cost will be lower than that of someone who requires more procedures.
The Extent of the Procedures
The extent of the procedures will also affect the ultimate cost of your mommy makeover. For instance, someone with significant liposuction will incur higher costs than someone who only needs minor liposuction.
Size of Treatment Area
The size of the treatment area(s) will affect the cost of mommy makeovers.
Fees
Finally, you'll find several different fees applied. These can include the surgeon's fee, the fee for the anesthesia, the cost of implants, the facility fee, the cost of medication, fees for compression garments, and other costs for post-operative care.
Preparation
Ready to reclaim your youthful physique? It all begins with your initial plastic surgery consultation. This is perhaps the most critical time other than surgery.
You will sit down with your surgeon, in person or via a telehealth portal. You'll discuss several things, including the impact of pregnancy and childbirth on your body and how you want to transform it.
Your surgeon will discuss your needs and goals and then help you set realistic expectations for the procedure itself. Your surgeon may also give you instructions to follow between now and your procedure regarding building musculature, quitting smoking, or losing a few pounds to reach your ideal weight.
You'll undergo lab testing and a physical examination to ensure you are a good candidate for mommy makeover procedures. If you currently take medications, they may need to be adjusted, or you may need to begin new drugs. You will also need to stop taking any medications or herbal supplements that might increase bleeding, including aspirin and other anti-inflammatory medications.
Benefits
A mommy makeover can be revolutionary, transforming not only the way others see you but the way you see yourself. It's empowering, builds self-confidence, and allows you to reclaim the body of your youth.
But what about the physical benefits of this plastic surgery? What can you expect after the swelling has gone down and the incisions have healed? Here are just a few of the benefits of mommy makeovers:
Regain your buttock fullness and roundness
Potentially eliminate stretch marks
Eliminate troublesome fat deposits
Regain your pre-pregnancy figure
Regain your original breast fullness and roundness
Tighten loose skin on your abdomen, flanks, and back
Increase your self-confidence and enhance your quality of life
Mommy Makeover vs. Individual Procedures
All the plastic surgery procedures included in a mommy makeover are available as standalone options, so why should you have them all done at once?
Saving Time
If you were to have a tummy tuck, liposuction, Brazilian butt lift, and breast augmentation and lift individually, it would take months or even years. Each procedure comes with a significant amount of recovery time and healing. With a mommy makeover, you can have all of these done simultaneously.
Saving Money
You can save thousands of dollars by combining all the procedures into 
a mommy makeover surgery. You reduce the cost of the surgeon, and the cost of anesthesia, eliminate multiple facility fees and cut many other costs.
How Long Will the Results Last?
Many parts of a mommy makeover are permanent. Others will require maintenance eventually. For instance, tummy tucks and liposuction permanently remove fat cells and excess skin. On the other hand, breast implants and buttock implants will eventually need corrective surgery. On average, you can expect your results to last around 10 years before you need an update.
You can prolong the life of your mommy makeover by committing to a healthful diet and getting plenty of exercises. Remember – while fat cells and excess skin can be permanently removed, new fat cells and new skin cells can form if you do not maintain your exercise and diet regimen.
Choose Right Plastic Surgeon
Choosing the right plastic surgeon for your mommy makeover is critical. The right surgeon can help you transform your body and rebuild your self-confidence, but not all surgeons are the same. Dr. Stephen T. Greenberg is an award-winning plastic surgeon with years of experience helping patients like you achieve amazing results. Contact our office today to schedule your consultation.
Contact
If you are interested in learning more about breast augmentation and how to care for your incisions, contact our office online or call us at 844-568-6717 and schedule your consultation. With Dr. Greenberg's experience and guidance, you can expect to achieve bust enhancement with minimal scarring.