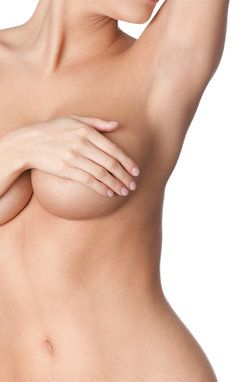 If you are considering breast implants to enhance your figure, you may be thinking that bigger is always better. Sometimes this is truly the case, and Dr. Stephen T. Greenberg at Greenberg Cosmetic Surgery has fit hundreds of satisfied patients with large breast implants at his Manhattan practice. But breast implants are not a one size fits all device, and large breast implants are not right for everyone. The only question to ask is – are they right for you?
What Are the Benefits of Large Breast Implants?
For the right candidate, there are some definite benefits to choosing large breast implants during the breast augmentation process. These benefits include:
Increased Visual Impact – Large breast implants certainly make a statement. Not every patient arrives looking for that result. But if you are hoping to make that kind of impact with your new look, then bigger may indeed be better.
Enhanced Proportions – Different figures require different approaches to achieve a desirable result. Women who have a naturally pronounced pear shape may find that larger breast implants can transform that pear shape into a beautifully pronounced hourglass shape.
Increased Confidence – This is entirely up to each individual patient and what she hopes to achieve. For the right person, large breast implants and the striking figure they provide can be the source of a strong boost of confidence and self-esteem.
What Are the Risks of Large Breast Implants?
While there are several pros associated with large breast implants, there can be just as many cons to consider. Some of the risks of large breast implants include:
A Less Natural-Looking Figure – Whether this is a pro or a con depends on the individual patient. Some are intentionally looking for a larger-than-life silhouette, and would consider a less natural looking figure a benefit of breast augmentation. But patients seeking a subtler enhancement might not be as satisfied with the end result.
Increased Risk for Post-surgery Discomfort and Back Pain – As time wears on, women with naturally large breasts are often subject to physical issues such as back pain, general discomfort, and sagging of the breasts under their weight. Patients may be surprised to learn that heavy breast implants can cause the same physical issues.
Increased Risk During Surgery – Fitting large breast implants can be a more involved procedure compared to smaller breast implants, as your chest wall may need more extensive stretching to receive the large implants. More steps during surgery can sometimes mean more risk for something to go wrong, although working with an experienced board-certified plastic surgeon can greatly minimize those risks.
Contact Your Plastic Surgeon Today
An experienced and knowledgeable plastic surgeon can assess your body and help you determine the right type of breast implants to fit your figure and leave you feeling satisfied with your treatment. If you are considering breast implants, an informed opinion can make all the difference. Contact Dr. Greenberg and his expert team at Greenberg Cosmetic Surgery todayto schedule a consultation and find out whether large breast implants are truly the right choice for you.