Breast Augmentation Southampton
Consultations offered at our six convenient locations in NYC, Long Island, Southampton, Smithtown, Scarsdale, NY and Boca Raton, FL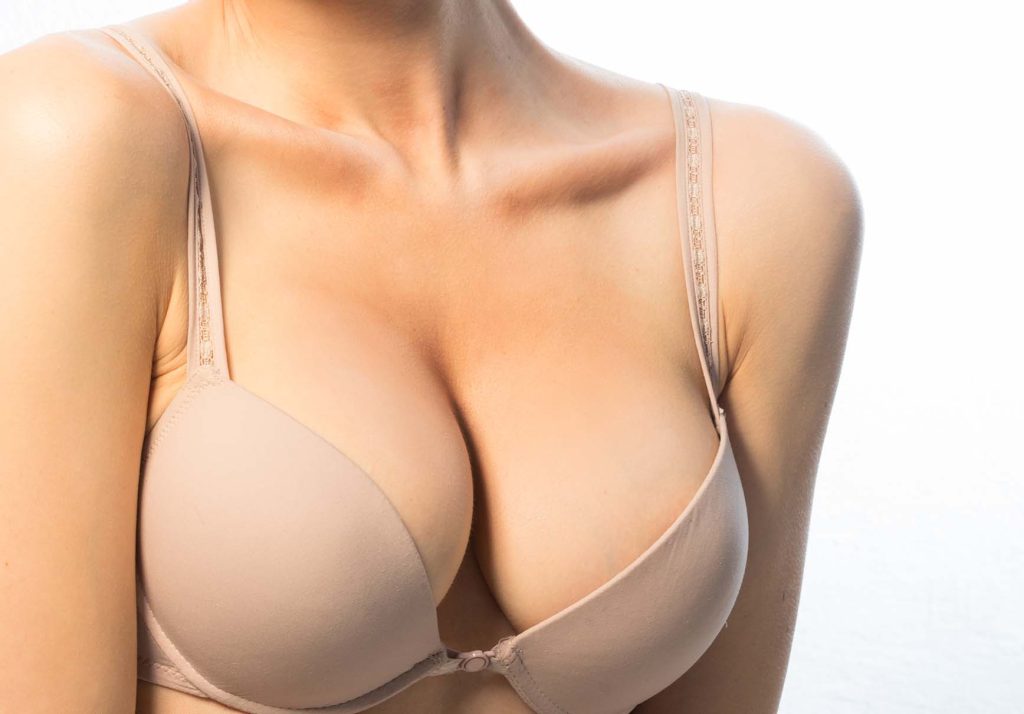 Breast augmentation is one of the most highly sought after cosmetic surgical procedures in the United States. There are nearly 350,000 breast enlargement procedures performed in the U.S. every year. Most of these procedures are done in ambulatory centers or in office accredited centers. At Greenberg Cosmetic surgery we perform thousands of breast augmentations each year. Our procedures at Greenberg Cosmetic surgery are performed on a daily basis in our state-of-the-art AAAASF certified ambulatory centers in Woodbury on Long Island and on Manhattan's Upper East Side in New York. The breast enhancement surgical procedures performed by Dr. Greenberg, Dr. Weissler, and Dr. Cooper, incorporate our 24-hour rapid recovery specialized systems. Patients who undergo the rapid recovery breast augmentation are frequently able to resume normal activities the next day, and often only need to take minimal or no pain medication.
Our patients at Greenberg Cosmetic Surgery are often able to return to normal office activities quickly. We believe in attaining the most natural result possible. Breast augmentation surgery is truly a procedure that can change a women's life. This procedure is not only used to make the breasts larger, but to reshape the breasts. Our breast enhancement procedure provides a larger breast, re-shapes the breast and gives a lift to droopy breast tissue.
Before and After Photos
About Breast Augmentation
The breast augmentation procedure has always been one of the most common cosmetic surgical procedures in the United States. We strive to attain the most natural results. With our mini-incision rapid recovery procedure, most patients can feel great within 24 hours. We typically have patients go back to work in 24 hours and back to the gym in about 3-4 weeks. The incisions can be placed in a variety of places which include: under the breast (infra-mammary), or around the areola (the bottom of the dark part surrounding the nipple area). The infra-mammary incision under the breast typically heals incredibly well (although scars and healing are always variable depending on each patients anatomy and genetics).
Choosing the correct implant is of utmost importance. At Greenberg Cosmetic Surgery, with offices including; Woodbury Long Island, Manhattan, Smithtown and Southampton New York, we individualize the breast augmentation procedure and match the implant to each and every patients' unique anatomical features. We offer computer imaging utilizing the Vectra 3D imaging system so that patients can see what they may look like after the breast enlargement procedure.
There are two main categories of breast implants : Saline (salt water filled), or Silicone Gel (gummy bear). In general, the silicone implants are FDA approved for patients at least 22 years old and the saline implants are FDA approved for older than 18 years old. These implants come in a variety of sizes, shapes and projections. We like to individualize the breast augmentation procedure so that we match the exact implant to the patient's own anatomy. We use all the possible implant types, including high, moderate, and low-profile breast implants. We work closely with each patient to select the breast implant that will get the best possible cosmetic result. At Greenberg Cosmetic surgery on Long Island, New York City, Southampton and Smithtown we strive to achieve the most natural outcome.
Breast augmentation surgery is used to improve a variety of breast concerns. Breast augmentation can be used to simply achieve a larger breast, or breast implants can be used to correct asymmetry (unevenness), improve upper pole firmness, fullness and provide a lift to the breast.
Benefits of Breast Augmentation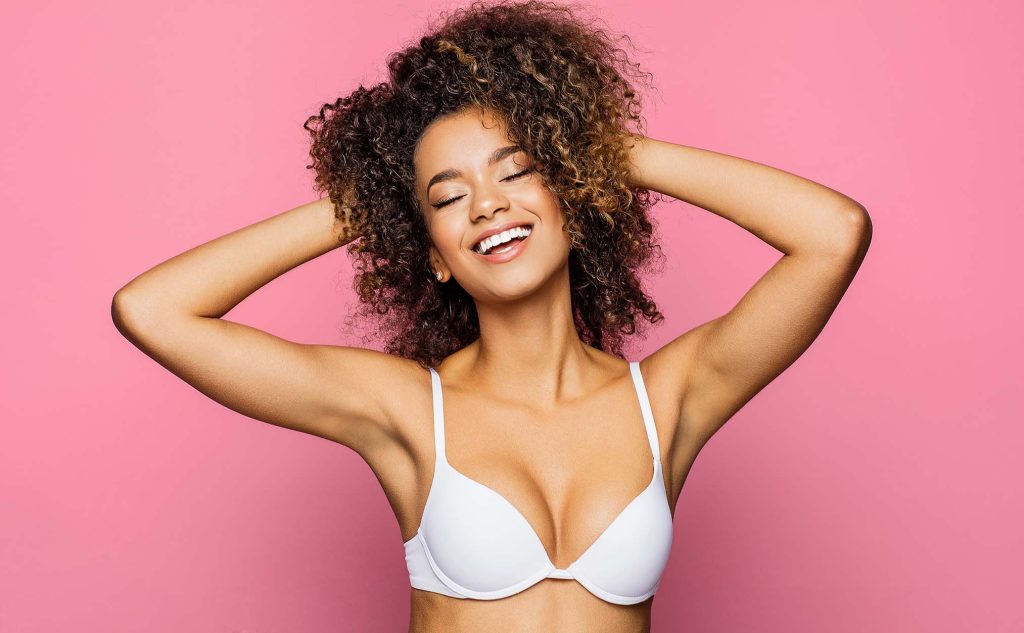 Breast augmentation surgery can accomplish a multitude of things. In most patients they feel much better about themselves and gain a better body image. In addition, we often hear that patient's clothing fits better and patients are more comfortable wearing bras and bathing suits. Asymmetry (un-even) breasts can often be correctly either partially or fully. Certain breast shapes such as tubular breasts or various breast irregularities can be improved. And lastly, a droopy breast from pregnancy, weight loss, or childbirth can often be boosted for a more lifted appearance. It is important for all of the surgeons at Greenberg Cosmetic Surgery on Long Island and in Manhattan to individualize this procedure and take into account both the patient's anatomy as well as their goals to attain the best possible breast enhancement result. We strive to give the best possible care and result for each and every patient.
Breast Augmentation procedure
The rapid recovery mini-incision breast augmentation that we perform at Greenberg Cosmetic Surgery is generally completed in about 30 minutes. Patients typically have only minimal pain and often only take over the counter pain medication. The incision is small and is usually placed either under the breast crease or around the nipple area. The breast implant is usually placed under the pectoral muscle so that we get a very natural, long-lasting result. Most commonly, the silicone gummy bear breast implants are used. We individualize each breast implant that is selected to perfectly match the patient's anatomy. The breast procedure is typically performed under general anesthesia. Our patients are then in the dedicated care of our Registered Nursing staff in our comfortable recovery room and sent home after a short period of time.
Candidates
Candidates for breast augmentation are those patients who wish to enhance the size of their breasts, help change the shape of their breast or to attain a more lifted and youthful breast appearance. When we evaluate breast augmentation patients at Greenberg Cosmetic Surgery on Long Island, Manhattan, Smithtown, or Southampton NY, we spend a lot of time speaking with the individual patients to meet their specific needs and desires.
We encourage patients to call Greenberg Cosmetic surgery on Long Island, or Manhattan to make an appointment for a complimentary consultation to see how our surgeons and specialized breast surgery techniques can help you achieve your specific goals and get the best possible results in breast augmentation surgery. Call us at 844-568-6717.
Personal Consultation
The consultation process at Greenberg Cosmetic Surgery is quite simple. We personally meet with each patient to determine what procedure is best to suit their needs and desires. We often do 3 D Vectra imaging to see which breast implants will give the best possible cosmetic surgery result.
Results
Patients are exceptionally pleased with their breast augmentation results. With the Greenberg Cosmetic Surgery rapid recovery system, patients are typically back to normal activities with 24 hours. It takes several months to see the final result, but most patients enjoy their new look within a week. Patients wear a post-surgical sports bra for just 3-4 weeks then they can go back to their exercise regimen.
Cost of Breast Augmentation at Greenberg Cosmetic Surgery in Woodbury, Smithtown and Southampton on Long Island, and Manhattan, New York.
We have many flexible financing options available to meet a variety of needs. The cost for breast augmentation surgery depends on the specific procedure and whether a patient requires just a breast augmentation or if they also need a breast lift procedure. It is best to have an in-person, private evaluation to determine the best procedure. To schedule your complimentary consultation at our Woodbury, Smithtown, or Southampton Long Island offices, or at our Manhattan office, call us at 844-568-6717.