Facelifts on Long Island
Consultations offered at our six convenient locations in NYC, Long Island, Southampton, Smithtown, Scarsdale, NY and Boca Raton, FL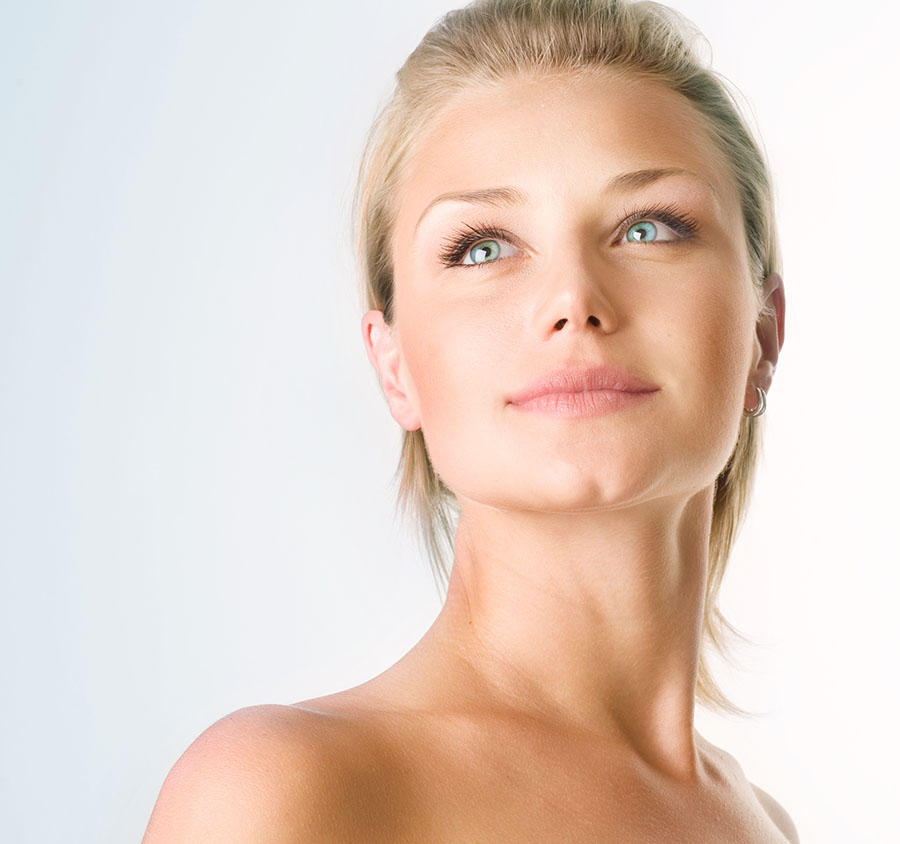 A facelift, also called a rhytidectomy, tightens the facial muscles and skin of the face and neck. It targets sagging and volume loss in the middle and lower third of the face. There are several forms of the procedure that only incorporate subtle incisions around the ears and behind the hairline. With a facelift, you can reverse certain signs of aging while enhancing your naturally attractive features.
Greenberg Cosmetic Surgery and Dermatology on Long Island, our surgeons dedicate themselves to thoroughly understanding the cosmetic needs of every patient. With the compassionate and skillful care of Dr. Stephen T. Greenberg, M.D., F.A.C.S, Dr. Jason M. Weissler, and Dr. Stephanie A. Cooper, you can find which facelift procedure is right for you. To get started feeling like your most confident self, call for a consultation at our Long Island locations.
Alternatively, Long Island residents can schedule a consultation online.
Before and After Photos
About Facelifts
Facelifts have been a part of plastic surgery history since the early 1900s. Then, in 1976, surgeons made a huge advancement. The superficial musculoponeurotic system (SMAS) layer and all of its potential were discovered by Dr. Mitz and Dr. Peyronie. (1) The SMAS layer is made up of connective tissues that can be moved in order to change the structure of the face. It allows for a more comprehensive facelift plan that doesn't just focus on removing lax skin. Today, facelift procedures take into account the SMAS layer to provide results that are long-lasting and to avoid a "windswept", over-tightened look. Due to less skin tension, patients can experience more natural-looking results that can help them achieve a revitalized, refreshed look.
Benefits of a Facelift
It eliminates jowling, a major sign of facial aging, and brings out the natural shape of your jawline.
It reduces the appearance of nasolabial folds and other larger creases of the mid-face.
Due to the careful manipulation of the SMAS layer, you don't have to worry about looking "pulled back".
On average, the results of a surgical facelift last 12 years. (3)
You can present to the world a more youthful, rejuvenated look!
Personal Consultation
A personal consultation with us will help you figure out if a facelift procedure is right for you. During your meeting, you will get the chance to discuss the aesthetic changes you would like to see. Your doctor will evaluate your skin and facial features, evaluate your overall health, and make suggestions as to which procedure you may benefit from. To get started today, call one of our Suffolk County or Nassau County locations at (631) 353-7409 (Southampton), (844) 568-6717 (Woodbury), or (631) 265-1351 (Smithtown). Alternatively, you can also fill out our online contact form to request a consultation.
Preparing for a Facelift
In order to prepare for your surgery, we will evaluate your candidacy and ensure that you're in decent overall health. We will conduct blood tests and advise you to stop taking blood-thinning medications for some time before your procedure. These types of medications can increase your risk of excessive bleeding during the surgery, and increase bruising during recovery.
If you are a smoker, you will be required to quit at least 4 to 6 weeks before your facelift. Cigarettes and other nicotine products have chemicals that affect your circulatory system and how you heal. Your doctor will also recommend that you limit your exposure to the sun, or consistently use sunscreen with an SPF of 30 or higher. Any kind of sun damage can affect your final results. During the preparation period, we advise you to incorporate a dermatologist-recommended skincare routine that works for you. Finally, you will have to arrange for someone to pick you up after your surgery. On the day before your surgery appointment, you will be able to shower and wash your hair, but avoid using gels, sprays, or dyes.
Facelift Procedures
At Greenberg Cosmetic Surgery and Dermatology, we offer the full facelift and the mini facelift. Depending on what your surgeon recommends, you will have to receive either general anesthesia or local anesthesia with sedation.
Full Facelift
During a full facelift, an incision is made behind the contours of each ear, making any postoperative scar easy to conceal. The surgeon will then continue the incision towards the sideburn area or behind the hairline of the forehead, depending on what is needed for optimal results. The SMAS layer is accessed and sutured to subtly tighten and lift the lower half of the face. Your surgeon may also reposition facial fat pads. Finally, the skin is redraped, sutured, and excess skin is trimmed. (4)
Mini Facelift
A, also known as a short scar facelift, is a less invasive facial rejuvenation procedure. It reduces signs of aging in the lower third of the face, not the mid-face, eliminating jowling while providing a more flattering jawline. As a result, incisions are shorter, the procedure requires less downtime for recovery, and it can be performed under local anesthesia.
Recovery
During your recovery, we will prescribe medications to minimize swelling and bruising. If you receive a full or a mini facelift, you will have to keep your bandages on until your follow-up appointment. Then, a chin and head strap will be provided so that your incisions heal well and do not leave significant scarring. You may ask your doctor about when you are healed enough to start scar treatments such as topical scar creams and silicone gel sheets. Typically, patients feel well enough to return to work after one week, but jobs with more physical exertion may require more downtime. To get the best results possible after a facelift, you will want to maintain a healthy lifestyle, eat a healthy diet, stay hydrated, and maintain a skincare routine approved by your doctor.
Corresponding & Complementary Procedures
With a customized series of dermal fillers, you can revitalize your face without the needed downtime of a facelift. Your doctor may use any of the following:
Hyaluronic acid. This naturally-occurring substance in the body that helps the skin retain its elasticity and moisture. It has the ability to retain water and bind to elastin and collagen protein within the skin- fibers that make up the skin's structure and rigidity. (5) Hyaluronic acid injections can give you a much-needed boost in your skin's hydration as a whole.
Poly-L lactic acid. Although it is a synthetic filler, is 100% biocompatible. It works to restore facial volume and stimulate your skin's natural collagen production.
Calcium hydroxyapatite. This filler contains microscopic spheres of calcium hydroxyapatite, a natural mineral, and a carboxymethylcellulose gel, which comes from the cellulose of plants. This injection also stimulates collagen production.
Neck Lift
While a full facelift may be able to reduce sagging in the neck, it doesn't offer a comprehensive solution quite like a separate neck lift. With this type of procedure, you can resolve more severe cases of lax skin that contribute to "double chins" and "turkey necks". To smooth out the neck's appearance, the playsma muscle surrounding the neck is lifted and tightened through a specific type of neck lift called a platysmaplasty. It only requires facelift-type incisions behind the ears or a small incision under the chin.
Laser Skin Resurfacing
Facelifts and neck lifts address sagging skin, but they do not fix minor blemishes and wrinkles related to aging. If you're looking to promote a healthy-looking glow, laser skin resurfacing causes long-term production of various connective proteins in the skin. Greenberg Cosmetic Surgery and Dermatology specifically utilizes the carbon dioxide (CO2) laser to effectively treat hyperpigmentation, textural issues, scars, and fine wrinkles around the face. This type of laser works by vaporizing the first layer of skin, the epidermis, and provoking the fibroblast cells within the second layer, the dermis. In turn, these fibroblast cells boost their production of collagen and elastin for several months. The laser light also contracts the existing collagen, providing a tightening effect. The CO2 laser is safe for all skin types, given that its settings are adjusted by a trained medical professional
Cost of a Facelift on Long Island
During your personal consultation, we will accurately determine the cost of your facelift procedure. Regardless of the procedure you choose, Greenberg Cosmetic Surgery and Dermatology offers financing plans to best suit your needs and budget.
Call one of our three Long Island locations or submit an inquiry on our website for further details about our facelift procedures.
For more information about the other procedures we offer, please see our blog.
FAQ
How long do the results of a facelift last?
The results of facelifts can last anywhere from 10 to 15 years before the effects of aging begin to take over. 
Can a facelift fix sagging skin on the neck?
Depending on your facial structure, a full facelift can be used to fix sagginess in the neck region, but to get the best results, you may want to consider a separate neck lift procedure. 
When will I see the final results after a facelift?
The final results of your facelift will settle in about 2 to 3 months after your surgery. 
References